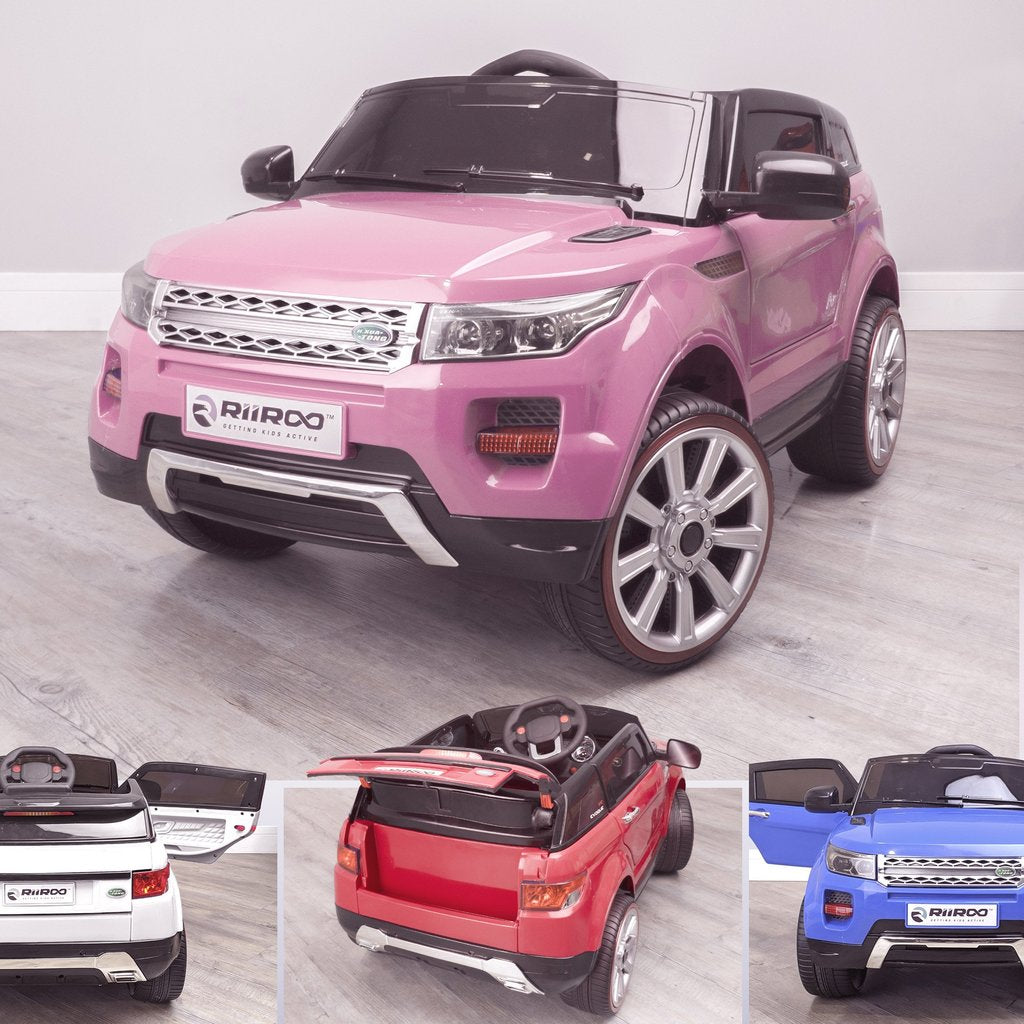 Take A Look At Our 10 Best Selling Pre-Order Toys in September
August was one hell of a month. Surprisingly we are busier this year than were the previous year which just blows our minds. This year we've done things slightly different by offering most of our toys on pre-order that are due in stock in the next few weeks.
This is ideal for parents or grandparents that have a child's birthday coming up. It means they are able to secure and lock in the price before it reaches our warehouse.
Since the pandemic hit, a lot of deliveries that should have happened were put back since our suppliers weren't able to deliver. This means on an annual basis we haven't received as many toys as we should have done. That's why they are selling out before they even reach the warehouse.
It's a nice problem to have, however, we've written this article to stress the importance of buying your toys early to avoid disappointment.
Note: If you want to have a look at the full list of ride-on toys, then click here.
The toys listed below are our best sellers this month so far.
Mercedes Benz AMG GLE 63 S
This Licensed Mercedes AMG GLE 63 S 12V battery-electric kids electric ride on car officially licensed by Mercedes and comes complete with Mercedes badges and detailing.
This super stylish car comes complete with a handy parental remote control for additional safety. Parents can control the car with two speeds on remote control mode making perfect for those who cannot drive independently yet.
Mercedes Benz SL65 AMG
If you want your child to ride around in style and luxury, then the Mercedes Benz SL65 AMG Licensed Ride On Car 12V Battery Electric is for you. Did you know that this one of our best sellers?
The most competitively priced car in its category. You're getting a whole lot of car for the money and is also available in multiple colours.
RiiRoo SuperGTX Ride on Motorbike/Trike 6V
You read it right! We want every kid to have a RiiRoo SuperGTX 6V Battery Electric Ride on Trike and we do our best to keep our prices as economically sound for our customers as we possibly can.
It's not the biggest ride on, it doesn't have all the fancy features but it's a proper 6V electric ride on motorbike. Perfect for a budget! Perfect for any little one who hasn't had one before!
Take a look at our Top 5 Land Rover Ride-on Cars.
Mercedes G65 AMG
The Mercedes G65 Kids Ride On Car is not for the faint-hearted. This 12 battery-electric remote control car has full leather seats, MP3 music, volume control, and front and rear suspension.
Achingly cool and fully loaded with a black leather seat, front and rear suspension, gear shift and even working dashboard lights, your little one can now hit the road (well, pavement!) in true celebrity style.
Range Rover Evoque Style
Our Range Rover Evoque Style 12V Battery Electric Motor Battery-Operated Ride On Car is a big hit with all our customers this year and probably the biggest thing to hit our store in a long time.
Even though it isn't licensed, this is one of the best replicas on the market with the exact same smooth lines as the original.
24V RiiRoo MaxPow™ UTV-MX
If the small person in your life loves a great outdoor adventure, then bring it on with their very own RiiRoo MaxPow™ UTV-MX Ride on Buggy. A kids' electric ride-on car like no other!
Muddy, mucky off-roading fun is all that matters and with the powerful 24V battery, 2 x 200W motors and tyres that have the grip and tread pattern of the big boys' UTVs, the wide 20" seat is perfect for two.
Let them kickback in the deluxe seat, download their favourite songs on the FREE MP3 player, and enjoy the open trail.
7 in 1 Tricycle/Trike with Canopy, Storage & Parental Handle
This 7 in 1 Tricycle is perfect for settling your child into their first bike and has a range of brilliant features. As a buggy it can be used with the rotatable seat, so you can have the little one facing towards you. It also includes a soft padded seat and handy storage basket for storing your child's items.
Our Tricycle Premium 4 in 1 is equally as popular.
BMW M6 Coupe Style
Check out our BMW M6 Coupe Style Ride On Car 12V Battery Electric 2WD with parental remote control with adjustable seats, flashing lights and Multimedia Player.
When it comes to cars, every kid wants the fast one. Neon style wild LEDs light up the back and front. The attention to detail is incredible and each colour has a unique bespoke finish.
Mercedes Mini G63 AMG - Black
Have we got a treat for you. Check out our latest Fully Licensed 12V Mercedes G63 AMG in Black which is the official version. This means we can use the exact styling, badges, and stickers that are on the real thing.
Bmw I8 Style
Our BMW i8 Style 12V Battery Electric ride on car is just like its bigger brother. Extremely stylish and with cutting edge design. When your kids climb into this car for the first time, they will be transported into a world.
Don't forget, the BMW I8 has twin independent motors on the back wheels. This means that your ride on car should have more torque and handle a lot better.