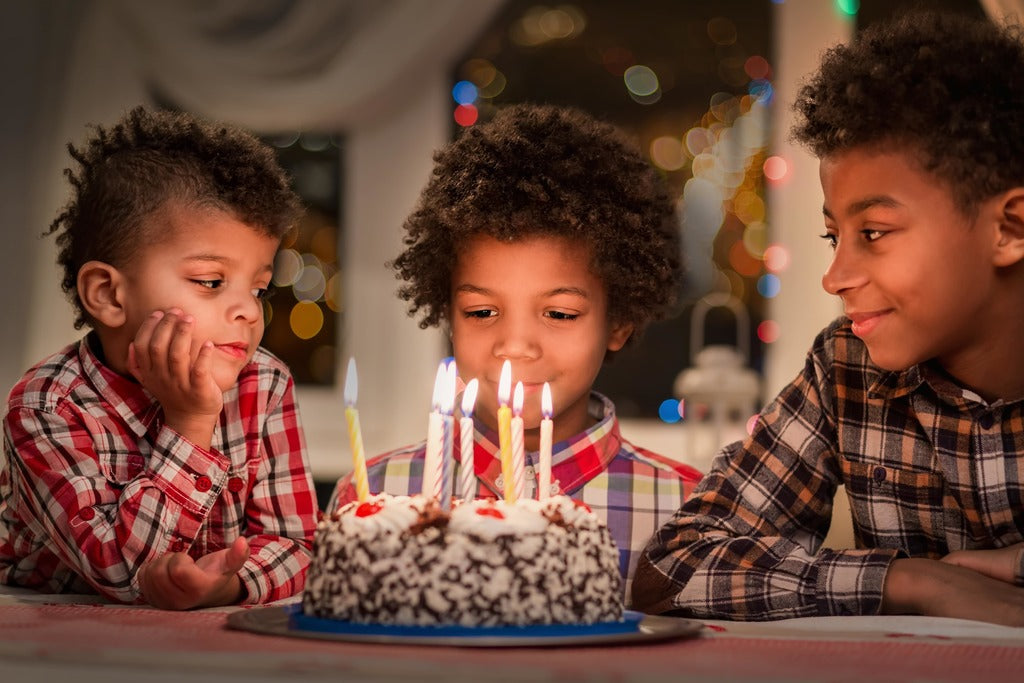 10 Ways to Plan a Birthday Party on a Budget
Planning a birthday party can be very expensive. From food to presents, and venue costs, it can all add up quickly.
But don't worry!
This blog will teach you how to plan a budget-friendly birthday party by telling you where to buy the food, what presents you should get for your guests, and how much they cost, as well as give advice on choosing an inexpensive venue.
Getting The Venue Right is Critical
Not all kids' birthday parties have to cost a fortune, but it can be difficult if you don't know where the best place is.
Throwing your child's party at home or in a public space like their local park are low-cost options that will still let them make memories with friends and family members.
Parks are great locations for budget-friendly kids' parties because they typically don't require an admissions fee or only require a small deposit to rent space.
You might have to bring your own food, but there are plenty of other activities that you can do without spending money.
The key is being creative!!
Of course, you need to make sure that the weather is taken into account, as you may have to spend more on games and activities if the weather is bad.
Lastly, a public space will be free of charge but make sure that it's also safe enough for your guests to enjoy themselves without any worries.
Coordinating this effort with other parents who have kids in the same age group can be a big help (and it's cheaper too!).
It's important to have a plan B, especially when it comes to throwing kid's birthday parties.
With the weather being unpredictable and all of us juggling busy work schedules nowadays, an indoor venue can be your best bet for keeping up with everyone's needs.
If you can, ensure you keep the number small because many venues often charge by the headcount. If you invite too many kids, you're pretty much guaranteed to be spending more than you expect.
Related: What To Write In A Birthday Invitation
An indoor venue like a community centre, village hall, or even Church hall could be your best bet if it's too cold outside.
The rates they charge are normally pretty reasonable, and you can expect a lot of freebies to keep your costs down.
If they do offer a wide variety of packages, then we would recommend you look for a venue with the most affordable option.
It's also worth checking how much you'll have to spend on food and beverages, as that can really add up if everyone is expecting something different or has particular dietary restrictions like being vegan, for example.
Finger Food's Great!
Where food is concerned, keep it simple. You can either make or purchase finger food or order in a few pizzas or sandwiches.
It might also be worth having some cold snacks like toasted cheese sarnies and crisps on hand as well.
Also, don't forget the cake - If you buy this it will likely be the most expensive item of all, but do make sure you factor that into your budget, it get expensive pretty quickly.
Here are some simple party food ideas on a budget:
Loose meat sandwiches.
Baked potatoes.
Pasta.
Tacos.
Make-your-own-pizzas.
Cheese and crackers.
Vegetables and dip.
If we expand on a few of these. For example Pasta.
You could set up a bar with a selection of sauces, then let guests choose what they want to go with their pasta.
This is also an opportunity for them to try something new that you might not have thought about otherwise.
What are some good baked potato bar toppings?
Diced onions or green onions.
Chives.
Cheese.
Salsa.
Broccoli.
Crumbled Bacon.
Black Beans.
Chili.
Here are some other ways to keep your food budget down:
- Plan the meal ahead of time.
- Buy in bulk from discount stores and food warehouses to get better prices on essentials like flour, sugar, breadcrumbs, etc.
- Shop at Aldi or Lidl for cheaper cuts of meat that will taste just as good when you cook them up.
Why not try hosting your child's next birthday party between regular mealtimes?
This way you're able to feed kids a satisfying meal. Setting the time limit is also helpful for those with budget constraints, as this may prevent them from feeling pressured into feeding the kids all day long.
For example, if you set it at 2 p.m.- 4 pm, that will give both children and parents an opportunity to have lunch beforehand so they are satisfied by just having some snacks during the event instead of full meals ;)
Ask parents to bring their own cake, cupcakes, ice cream, and popcorn
Now, this might seem a bit cheeky, but there's no shame in asking for a favor!
This will not only save you money but also allows parents to take part by providing the cake and other snacks.
And, if they're able to be more creative with this task than you would have been on your own, then that can lead to some really fun birthday party favors ;)
Consider having a theme party, like an ice cream social or pizza party 
Another way to cut down on cost is to have a theme party, like an ice cream social or pizza party.
Not only is the food simple cheap to purchase, but it is also generally simple to make.
This way, you can have a party without the need for pricey outfits or decorations that may not be in your budget just yet (or at all).
One of the biggest costs will come from buying presents and food.
But there are ways to purchase both items on a budget-
Go with low-key fun and skip the fancy invitations
Budget-friendly birthday parties for kids can be just as enjoyable with some creative and simple workarounds.
Think of it this way: if you set up a pinata, let the children swing at it to release candy - instead of renting or buying one that will cost more money upfront. Or have them try their luck on limbo skills? All while still having your party in the backyard!
Have a budget-friendly birthday party for your children with some of their closest friends!
Ask family and friends to participate in activities like face painting, temporary tattoos, or setting up a scavenger hunt. If you're looking for inexpensive game supplies look no further than the dollar store down the street.
Ask friends and family members to pitch in by providing face painting or temporary tattoos so that the birthday doesn't cost you a fortune.
A scavenger hunt will keep the kids busy allowing the adults to take a break. Play your cards right and this could end up taking up a lot of time which means you don't have to spend as long entertaining.
Inviting your guests to a kid's birthday party on the cheap is all in how you use technology.
Sending out digital invites via email or social media are great ways to save money and time without sacrificing any of that special feeling for kids, like hand-written messages from far away relatives.
There are plenty of templates available online or you could use some free software like Canva.com to design some really cool invites.
Decorate for less
Your kid should pick the theme well in advance, giving her plenty of time to find deals. For example, if your son wants a Lego-themed party you can look online and around town to see what is available that might not cost an arm and leg.
Check social media sites for low-budget decorating ideas like using balloons instead of streamers or something as simple as painting pictures with construction paper!
You might be surprised to find out that you can save money on your child's birthday party by making decorations instead of buying them.
If you are crafty and trying to avoid going into debt, this is a good way for anyone with artistic skills or the willingness to learn how to make things themselves.
You also have an opportunity not only to sell some crafts at the end of your kid's birthday party but use what they made during their festivities as gifts.
Don't try to do it all
The first thing is prioritising what your kid wants and needs out of their birthday experience so that they feel cared about on an emotional level.
The next step would be choosing where it will happen; if parents have limitations with space or time then deciding early could make things run smoother.
Not all children want a large party.
Consider giving them the choice of either: one or more gifts from you, instead of hosting an expensive and elaborate event for their friends to attend.
Save on the entertainment
No need for expensive professional entertainment-- these days, you can enjoy things like Pass the Parcel and Sleeping Elephants by yourself with no extra effort.
Create a Halloween carnival by setting up games that are perfect for children.
Think musical chairs or pin the tail on the donkey and make sure to offer prizes such as candy, toys from your home, or cheap piñatas so you can save money.
For little ones have group singalongs where they'll pass time without getting bored! And no genuine Halloween party is complete without telling spooky stories in front of the fireplace with pumpkin pie for dessert!
Make decorations from things you already have at home
If you have decorations leftover from last year, swap out the ones you have on display for these. Or if your kids are old enough to help then get them involved in making decorations from things around the house - they'll really enjoy it and can make their own unique touches with this!
Not only are you saving monetarily, but you're also teaching them to be creative and resourceful.
For example, if it's your daughter's birthday party then make a crown out of some pipe cleaners.
Kids will love the anticipation of seeing what they spent their time on - not to mention how proud they'll feel when everyone compliments them.
It doesn't matter how many times you have used the decorations, just as long as you have something that will work.
If there's nothing at home but some old wrapping paper or a few balloons leftovers from the last birthday party then get creative and use them again!
No matter how big your budget is for this type of event, it should always be important to find ways to save.
Keep it simple - don't over-complicate things
One of the best ways to plan a birthday party on a budget is to keep it simple.
Don't over-complicate things by using different themes for every room in the house, or going overboard with decorations, party favors, and entertainment.
As long as you keep things simple and inexpensive, you can still have a really great time.
Bonus - Use games that don't require any equipment or supplies
This one is easier said than done, but it is possible to plan a birthday party on a budget by using games that require little or no supplies.
For example, you could have the guests do word searches for presents rather than just writing their name in different colors of pen, or put together puzzles with things like pictures of ice cream cones and popsicles instead of more expensive themed pieces.
Wrapping Up
Having a birthday party on a budget is possible with creativity. You can get creative and do something fun like host it at your house, or you can research venues in your area that offer discounts for parties of 10 people or more.
The key to making this work is having the right venue so make sure to have options when planning!
Finger foods don't require servers or utensils so they eliminate your need for additional parents - which can really help keep costs down. Plus, it's always more fun eating with your fingers :)
The next time you plan a celebration, consider asking friends and family members if they can contribute something that will be enjoyed by everyone. You can even offer them ideas like bringing some cupcakes or buying some pre-packaged popcorn so it's easier for them.
When it comes to planning your next birthday event, think about the type of experience you want to create for the kids.
If you're having a low-key gathering with friends and family, then skip the fancy invitations that can be expensive and go with something simple like email or Facebook invites so people know they are invited without spending too much money on paper products.
We hope this post has been helpful in finding creative solutions for planning parties without breaking the bank.
The best way to decorate on a budget is by doing it yourself. Find some inspiration from Pinterest or Etsy and create something that represents your child's personality.
You can also get creative with balloons!
Set up the room so that it looks festive and inviting with balloons or streamers around the perimeter of the room.
Next, find some inexpensive decorations like fake flowers or table runners.
You can also use things around your house such as bowls full of candy or cans of soda stacked neatly on a tray.
Have any questions?
Let us know below in the comments section or reach out via email at hello@riiroo.com.