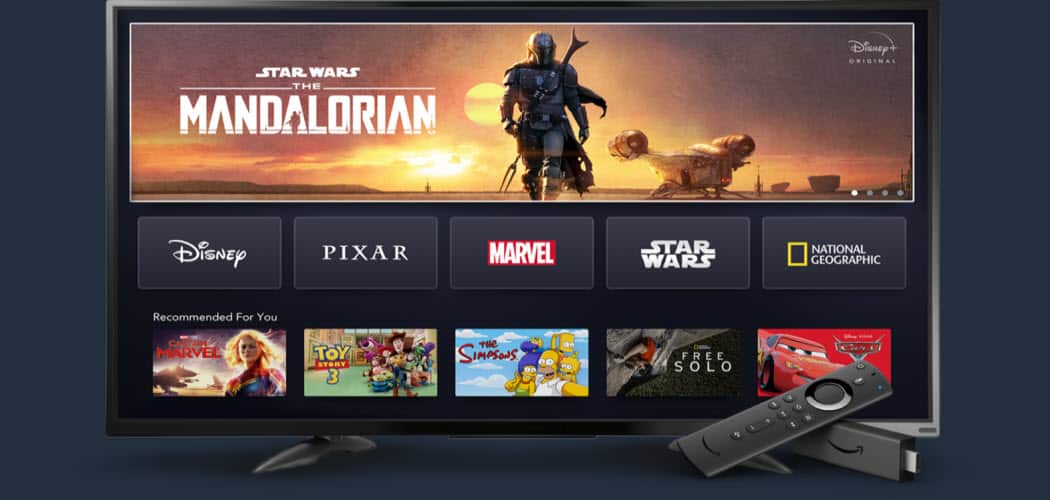 Does Disney Plus Offer Sufficient Parental Controls?
There's so much information online these days. Some good and a lot bad. It's fast becoming impossible for parents to keep track of what their kids are watching. However, with the rise of the new streaming services, some of that power is being returned.
Even though the streaming services aren't on the internet 'per se'  they can still be accessed via tablets and smartphones. So, still a major worry for parents all over the world. Parents have to be so vigilant and alert at all times. Even with the likes of Disney.
Did you know Disney offer M-rated or R-rated content. M-rated content has violence, blood, sexual or intense language while R-rated content contains adult themes/activity, hard language, intense violence, sexually-oriented nudity, drug abuse, etc.).
There are so many services available on Disney Plus such as Star Wars, Disney Channel Originals,  National Geographic, Pixar Movies and family-friendly Disney movies /TV.
How to Activate Disney Plus Parental Control Option
Disney Plus allows all parents the option of having full control over Disney Plus with parental controls, but some have argued that it's not as robust as other streaming service platforms. If you would like to activate them.
Here are the steps:
Log in to your Disney Plus account

Tap on the current profile name

Select edit profiles

Choose add profile

Choose an image for a new profile and name it

Toggle kids profile to "On" 
(This enables access to content that is rated G, TV-Y, TV-Y7/Y7-FV, or TV-G.)

Click the Save icon
Limitations of Disney Plus Parental Control Feature
Even though the Disney Plus system is fairly robust, there are still a few concerns expressed by a few parents. For example, a lot find it difficult to navigate through the menu system and also figure out how to select the right things. 
This is basically because the system doesn't have M/R rated content. However, it does have PG & PG 13 content. There is an option to select the kids profile and only has "ON" or "OFF" option. However, parents don't have the ability to change this or define what is appropriate for their child. 
The strange thing is, even if your child doesn't really know how to use Disney Plus, they can easily bypass parental controls by simply switching to a different profile. From there they have the ability to either enable or disable PG and PG13 content as a whole. Also, you can't enable PG content if you have disabled PG13 content. Just an FYI.
Disney Plus also doesn't restrict what we call "Outdated Cultural Depictions", it only gives you warning if you select them. In effect, that content could be seriously offensive content. What Disney Plus also lacks is the ability to lockout your child's ability to access your profile with a pin number or password.
If you have selected the Kids Profile, unfortunately, you don't have the option to block access to  specific Disney+ TV shows and movies and also any time restrictions. Depending on how tech savvy your kids are and if they have access to a VPN, they can even unlock Disney Plus and its entire content library too!
What Else Disney Plus Plan Includes?
At the time of writing, you can subscribe to Disney Plus of £5.99. Believe it or not, with a single account you have the ability to have seven user profiles and stream titles on four separate devices. In addition you can also opt for their bundle package that includes ESPN Plus and Hulu.
Devices:
The good thing is, Disney Plus works on multiple devices such as PlayStation 4, iPhone, iPad, Apple TV, Android devices, Web browsers, Smart TV's, Roku.
Content:
If you want to view content in different languages, then you have the ability to Spanish, French, Dutch and of course English. Streaming in multiple formats like Dolby Vision/HDR 10 with Dolby Atmos sound and 4K Ultra HD.
Conclusion 
Even though there are many shortcomings with Disney Plus, it is still a decent streaming service with a ton of existing and newly updated content. Just don't forget to select some other applications or filters that we mentioned earlier for younger ones.
As a parent, it's a great idea to keep as up to date as possible when it comes to using and managing these streaming services. Be vigilant and be aware of possible tech related threats and possible solutions to overcome them.