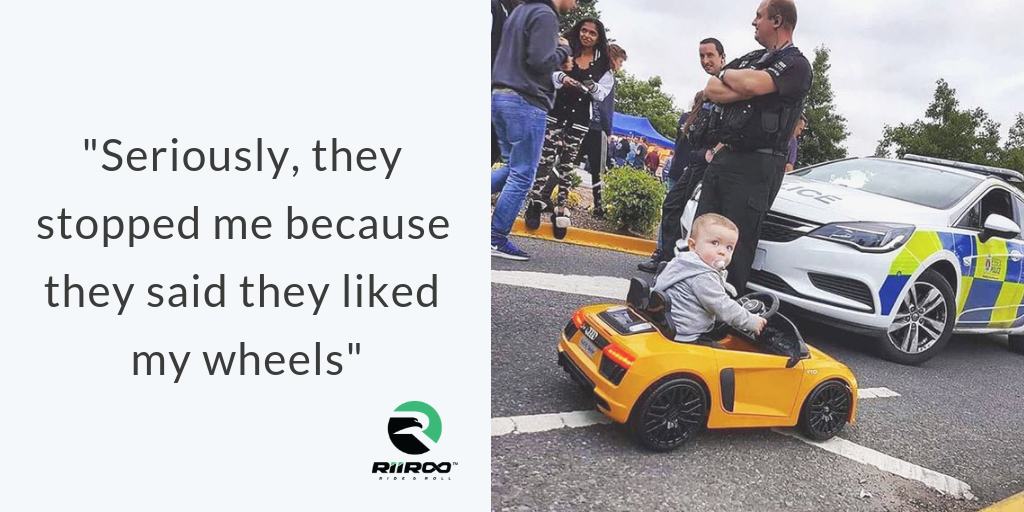 Stopped In My Audi R8 Spyder Ride On Car
 Well this is just embarrassing. Forget the image of boy racers in their souped up Golf GTI's.
Kye365 very kindly sent us this image of his son having a ton of fun in his brand new Audi R8 Spyder ride on car.
Now that's a car!
It looks stunning in all of the colours available, but particulaly nice in yellow. It really stands out!
Don't forget, this comes with 2.4G Remote, Steering Controls - Working Horn, Leather seat with Soft Padding, Soft Start Acceleration Technology and so much more……
Important Info!
Once you have received your item please make sure that the item is fully charged for the recommended amount of hours stated on the manual before its first use.
We also suggest giving the item a full charge after each use. If the item is not being used for a long period of time or is being put away we advise to charge it every 3 weeks (even if it was fully charged before it was put away) or disconnect the battery as this could damage the battery.