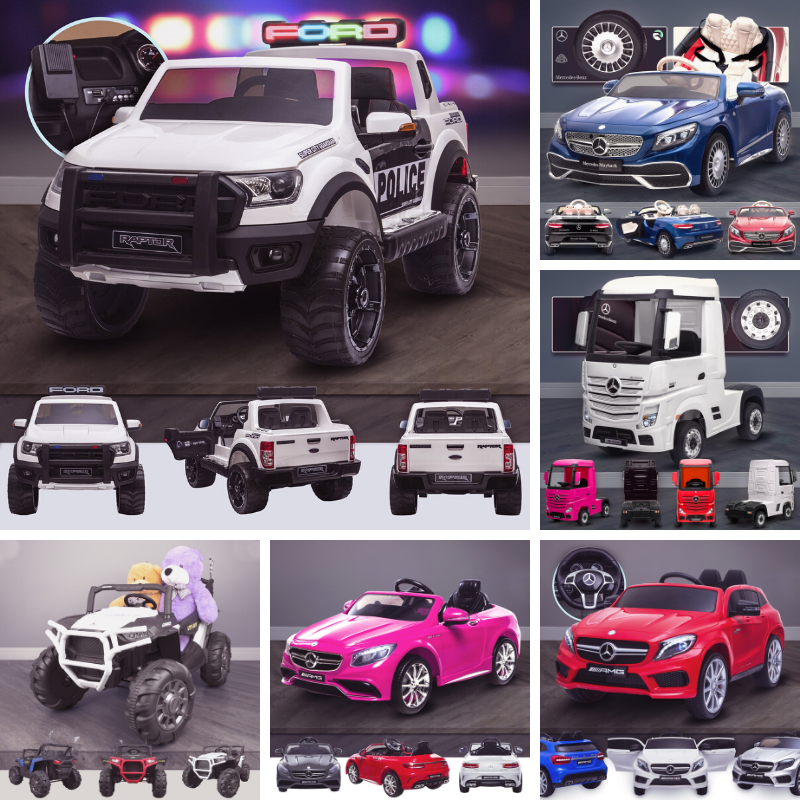 Here's Our Latest Cars For February 2020
As a leading online retailer, it's imperative that we continually update our products and introduce new ranges for our customers. RiiRoo is proud to announce our latest new arrivals giving you more selection and choice.
Check out our latest toys, and feel free to get in touch if you have any further questions.
Now, this is something you will not find anywhere else, and just like the real thing, you will not see this at many retailers. In fact, we'd say if you are after a Licensed Bugatti Divo 12V Battery Electric ride on car, RiiRoo is your best bet.
With a shortage of truck drivers and plenty of goods that need transporting, your little one can help solve this problem with their very own Mercedes Benz ACTROS 24V Battery Electric Kids Licensed Ride On Truck. As soon as you have this delivered and assembled for that BIG day, get ready for your kids to be transported into a world of make-believe. Once they climb behind the wheel of this mammoth machine and some serious trucking.
Whatever child has the pleasure in getting one of these 12V battery-electric limited edition Mercedes Benz Maybach S650 Licensed Ride On Car is in for a real treat. Not only will they be driving around in a car steeped in a rich history of luxury.
If that small person in your life is looking for that ultimate adventure, then you need to take a look at our exciting new addition to the RiiRoo Range. Check out our brand new 12V battery-electric RiiRoo MaxPow™ 2S UTV-MX Ride-on Buggy - If your little one is still learning the ropes, you can control and steer the buggy at the flick of a switch with remote control, and of course, lap belts are included too.
If your kid is ready for some rough, rugged fun while upholding the law of the town, then check out our brand new licensed Ford Ranger Raptor Police Edition 12V Ride-on. This is a lastest edition to the Ford family of ride-on cars we sell and is precisely the same as the popular Ford Raptor F150 Wildtrak that we sell.
Since compact SUV's are all the rage today, we thought we would add another Merc to the family. Check out our latest licensed Mercedes GLA 45 AMG 12V Battery Electric ride on car. Even though this is a compact version, it still packs a punch in the styling awards with all the features and luxury you would expect from Mercedes.
Since our Mercedes SL65 has sold so well, we thought we would introduce a new member of the Merc family. Check out our new licensed Mercedes S63 AMG 12V Battery Electric ride on car. With the same stunning looks and available in the most popular colours, the S63 is already one of the most sought after Mercedes ride on cars that we sell.