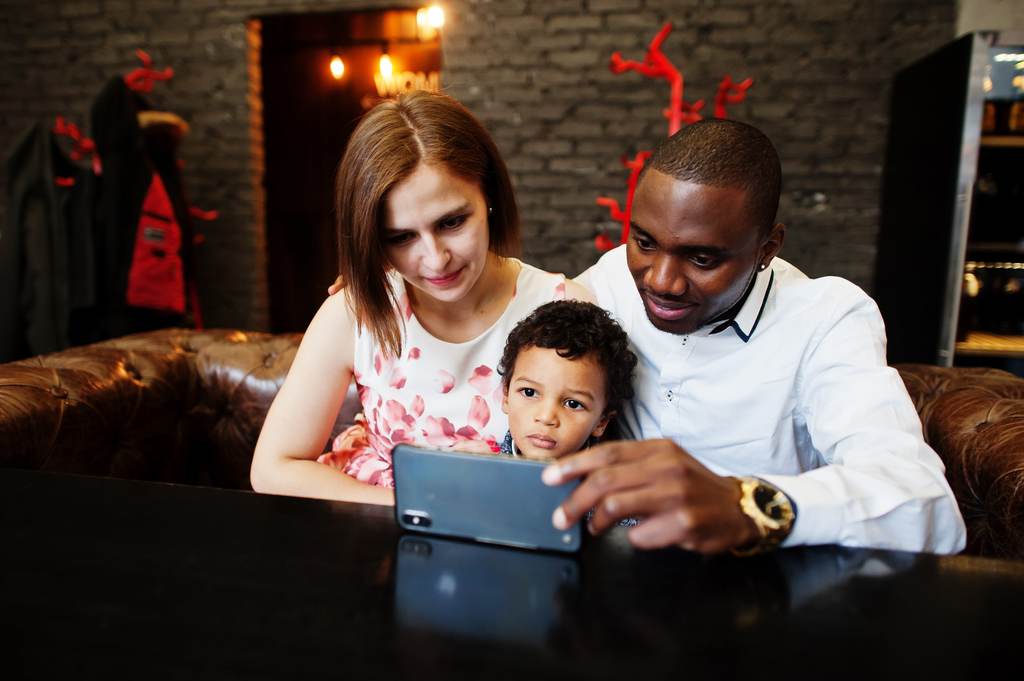 Ride-On Toy Buyers Guide For Parents
Whether you're looking to buy a ride-on toy for your kids or for someone else's, it can be hard to know what type of ride-on toy is best.
There are many different types of ride-on toys to choose from and luckily we've compiled some information about the different types so that you can make an informed decision when buying one.
Types of Ride-on Toys
Let's take a look at the different types of ride-on toys that are available for children to enjoy.
There are many different types of ride-on toys, and it is important to find the one which suits your child's needs as well as their tastes.
The following list outlines some examples:
Small Quads
Small Ride On Quads are perfect for toddlers because they're easy to get on and off. They come with a T-shaped handlebar, four big chunky wheels, and it's simple enough that anyone can operate them - even your little one :)
UTV/ATV's
There's a small difference between ride-on cars and ride-on UTV/ATVs. ATVs generally have a few more features like all-wheel suspension, all-wheel drive, and more power voltage.
However, please check as some may just come with rear suspension and rear-wheel drive. It doesn't sound like a big difference but it will affect the speed and overall handling.
Children's Motorbikes
Children are always up for a challenge and have the energy to go all day long. Ride on Motorbikes seem like a great choice for your little one, but children need balance in order to ride them.
The great thing is, several kids ride on motorbikes come with safety stabilisers, that help your child to balance as they ride.
The electric ride on motorbike styles available also differ from those geared towards adults as many models will not accommodate riders under 5 years old or shorter than 54 inches tall without added customizations.
These include lowering handlebars and installing smaller child seats.
Ride on Car/Truck
The most popular children's ride-on toys are cars. It's probably because most children are already fascinated with cars and trucks.
Also, because it's likely you (the parent) that are making these purchases, they normally choose the type of ride-on car that they drive or wish they could drive.
They also have more features to make the ride-on experience even more realistic. For example, they may have a working radio, lights, or gears that actually change as you go from low to high speeds.
Some also have leather-style seats, Bluetooth connectivity which will allow you to play your child's favourite tunes via a Bluetooth-connected device.
Push Along
Even though electric ride-on toys are the most popular toys sold. Push Alongs are fast becoming just as popular.
We think it's because the attention to detail these toys have now is simply outstanding.
They are not normally electric, but some may have a horn powered by a small battery in the steering wheel.
Oftentimes, customers purchase these before they migrate to larger battery-electric ones.
Pedal Toys
Pedal driven ride-on toys are a great way for children to learn coordination and independence while also getting exercise.
Tricycles designed for toddlers usually come with pedals so the adults can help them along or push them around when they're seated, whereas your older child would probably be more comfortable with electric-powered cars, go-karts.
Depending on the age of your child, adult supervision may still be needed, so please just keep that in mind.
Pedal toys like these allow children of all ages an opportunity to have fun on their own terms.
Not only does this help improve their confidence, but it's something that will help them develop as they get older.
Scooters & Bicycles
Scooters are available in a variety of sizes for children. Toddlers should start using training wheels with bicycles so that they experience fewer falls, and also wear the right safety gear to go with their scooter or bicycle.
Scooters can be either motorised or foot-powered - whichever works best for your child.
Electric vs Petrol
The great thing about electric ride-ons is the fact that both young and older children can play with them. Whether your child is 3 or 13, you will certainly find an electric ride-on for them to play with.
However, as you can appreciate, the petrol ride-ons are designed for older children (teenagers). They are generally much more powerful and travel at a much faster speed.
As long as you have an available power socket, you'll be able to charge your electric toy. But, with a petrol one, you'll need to take a trip to your local petrol station to fill up.
A petrol ride-on requires much more maintenance too. This is down to the amount of moving parts and also the fact that petrol toy parts need to be lubricated regularly.
Does Higher Price Equal Higher Quality?
This isn't always the case and of course, quality and price will vary from retailer to retailer. Like any online search, look at customer reviews, not just about the product but see how good the retailer's customer service is.
Some retailers may sell cheap toys that are competitive in the marketplace but may provide really shoddy customer experience.
Don't forget, It's not always a good idea to buy based on price alone. Great reviews and how long the retailer has been in business often trumps price.
How Easy Is It To Get Replacement Parts?
The vast majority of ride-on toy retailers DO NOT offer replacement parts for their products.At RiiRoo however, we do stock most parts for our ride-ons and if you ever require a part, it's as easy as contacting our customer service team for other retailers on the other hand, It's a matter of finding out which retailer's product you have and contact them to find out the replacement part policy.
Payments & Financing
Most retailers allow you to purchase your toy with either a debit or credit card. However, you may also have the ability to use financing.
Here at RiiRoo, we use a financing company called Zip.
Zip creates simple, secure, fair, and transparent credit and payment solutions that give shoppers more freedom.
Zip allows you to own the things you want now, and pay for them in 4 simple installments.
All interest-free on purchases, which could be up to £1000.
Am I eligible to pay using Zip?
To shop using Zip, you need:
- To be over the age of 18
- To have a UK issued debit card
- To be living in the UK
- To have a good credit history
What Size Should I Choose?
The answer will depend on your child's age and weight but in general safety should be a top priority over anything else when choosing ride-on toy size.
Appropriate Age, Size, Weight Limit
Do check if the ride-on toy is a good fit for your child. Some are designed just for toddlers while others can handle older children too.
It's always recommended to have an adult supervising a child when they play with these toys - especially ride-ons like these as some might not work well on certain surfaces like carpeting or tiled floors.
24 months and below
There is limited choice for children under 24 months. They won't be able to ride and control a ride-on toy with pedals, but the great thing is, the vast majority of the ride-on toys we sell at RiiRoo come equipped with a harness/seat belt.
They also come with a parental remote control that allows you to control the toy if your little one can't yet. In fact, they even override the toy's controls when you use them.
However, we recommend seeking advice and clarification from the retailer that you purchase the ride-on toy from, as some retailers may not offer a harness, seat belt, or remote control.
2 to 5 years
Toddlers under 5 years of age have a huge appetite for exploration and discovery. They are at the age where they can do anything, including drive ride-on toys.
There is an array of new ride-on toys that promise to look like real-life vehicles with pedals and steering wheels just waiting for toddlers' eager hands.
Plus some of these little machines move up to 6 miles per hour so you won't need to worry about your child being in any danger while driving around their room or on outside lawns.
6 and over
At this age, the vast majority of children's electric cars and motorbikes won't be appropriate due to their size. However, there are several larger electric and petrol equivalents for children of this age.
The Benefits
A ride-on toy has been a long-time favorite of our children for years. They offer the ultimate way for children to get their adrenaline pumping as they enjoy life in motion.
You may be wondering why you should buy one and if it's good for babies or toddlers?
We have all the answers that will make your decision easy when purchasing one because we know how important this decision is.
Develop Mobility And Motor Skills
Early childhood development is an essential phase of life.
As children grow up, they are always looking for interesting things to explore.
When your child first learns how to walk, they'll often see older siblings and adults walking around and want to join in on the fun.
A ride-on toy is a great way for them to do that safely while they're still developing their motor skills.
Motor skills are crucial for your child during this period and it seems that you'll be able to see the physical benefits of a toy's ability to help in their development.
Movements like sitting up, pulling things towards themselves, or pushing them away from their body all help with the development.
They can also learn how much pressure is needed on the handles and also how much pressure to apply on the pedals.
Promote Exercises And Physical Coordination
Ride-On toys are great for children because they can be used to exercise and strengthen the muscles in their legs, arms, and eyes.
When they continuously use this toy that is designed specifically for children, it trains coordination between their eye movement with arm movements and as a result children would have fun while exercising together during playtime or any time of day.
Test for balance
When you are choosing a ride-on toy for your child, it is important to find one with a low center of gravity and wide apart wheels.
Look for something that offers stability because children can easily tip over if the toy doesn't have enough balance. Also, make sure there is plenty of room on the seat so they aren't cramped while driving/riding.
Emotional And Mental Benefits
Our philosophy is always to promote creativity and independent play via our toys.
Ride-on toys allow your little one to imagine their world of cowboys or princess stories.
These all help in promoting creative thinking as well as independent playtime which are both important skills that children need in order to develop into healthy adults.
Encourage Sharing And Cooperation
Many children are terrified of sharing their toys with other children.
The best way to combat this is by giving them a toy that teaches the importance of cooperation and friendship, such as an electric ride-on car.
This will not only teach your child how to share but also give them something they can be proud of.
Encourage Instruction Learning Ability
When using a ride-on toy, most parents won't allow their children to charge around without basic rules and respect for others around them.
This is an opportunity to teach your child how the world works; following traffic rules, respecting other people's boundaries, and thinking of consequences before acting on their own impulses are all crucial lessons that they can learn with you at playtime.
With some gentle guidance from adults in these situations - guiding children towards making good choices instead of bad ones during fun outdoor time together is a must.
Top Reasons Why Children Love Ride-on Toys
As children grow up, they love to play with toys that give them a feeling of motion.
They are instinctively drawn towards push toys and self-propelled ride ons.
It's no wonder why children always want the toy car or bike their parents have when they're playing outside. By nature's design, they mimic everything at this age.
This is because many people subconsciously notice how cars start, with all of their gadgets and lights as well as hearing it make a noise - these things may be intriguing for any child who has never seen such a vehicle before in real life due to living in an area without traffic or having access on TV shows like Cars where driving looks like a lot of fun.
Factors to Consider: How To Choose a Great Ride-on Toy
Choosing a toy can be difficult. There are so many factors that need to go into consideration before you buy, and it is always hard because we all want the best of everything - right? 
Here are the things to consider before buying a ride-on toy:
Safety Features
When it comes to children, you should always consider safety and how long they will be playing with the toy.
For ride-on toys, in particular, there is a small risk of falling from one or tipping over so make sure this factor has been taken into account when buying for your child.
Simple push ride on's can lack brakes but are slow enough that children may stop on their own if necessary.
The battery power options do come at an additional cost, but this makes sense since it houses all of the electrics, battery push-alongs, and pedal-powered toys don't have.
Make sure these factors are also considered as well when purchasing a new bike type toy for your little one
If indoors, look for sharp edges at home and take care of them. If you have stairs inside, consider setting up a safety gate depending on how old your child is.
If outdoors make sure your children are using protective gear such as helmets or gloves. Our Raster Helmet has proved to be quite popular among parents.
One way that parents can make sure their children are safe is to supervise them when they play with these toys.
Parents should also ensure that children know how to operate a toy properly by teaching them before letting go at all times.
Voltage
Probably one of the "most-asked questions" we receive regarding ride-on toys is "what's the difference between the different voltages?"
You see, most ride-on toys come in many different voltage output such as 6V, 12V, 24V, and 36V.
The different battery types in electric cars are measured by the "V." The V stands for volts, a measure of electrical power.
Higher voltage batteries generally have more powerful motors, upgraded motherboards and can go faster than lower-voltage ones.
6v ride-ons are the lowest voltages offered on childrens' models while 12v offers higher speed.
The difference between 6 volts and 12 volts cars is that 6-volt children's electric cars are designed for indoor use, as the motor will not be powerful enough to deal with uneven surfaces and mud.
Whereas 12 voltage vehicles work just as well indoors as outdoors but still require a relatively level surface for best performance.
A 6V motor needs a 6V battery, while 12 and 24 voltage motors need batteries to match their respective specifications.
If you were to use an incompatible voltage in the wrong type of toy, then it will either not work at all or will burn out due to excess power being drawn by the toy's motors.
This will likely cause poor performance and will possibly shorten its lifespan (or worse).
How fast can a 6v ride on go?
As 6V motors are used in 6v toys, they produce less power than a 12-volt toy. The maximum speed of the 6-volt is around 2-3KM/H 
How fast can a 12v ride on go? 
The power is multiplied by the voltage. As 12-volt motors are used for most of these cars, they produce higher outputs with speeds up to4 - 5KM/H.
Do 12-volt toys need more charging time than a 6-volt Toy
A 12-volt toy needs more charging time than a 6-volt toy. The first time, 12v toys need to be charged fully as specified in the manual (usually anywhere from 8 - 12 hours) If the Ride-On is used regularly, then, you'd need to charge it as soon as the voltage drops below its specified output (this is usually indicated in the media player).
It is also important to note that these batteries need regular charging even if the ride on is not used or put away for long term storage. For 6 volt toys, the initial phase is similar and again, we recommend checking the instruction booklet the toy came with.
One Seater or Two Seater?
The vast majority of ride-on toys sold are one-seater. This means they are designed to seat one child. Of course, two-seater toys are designed to seat two children.
There are some one-seater cars that show seats with two headrests like the Audi R8. However, this is purely for design purposes and still, just seats one child.
You'll find more often than not that the two-seater cars are powered by 24V+ batteries. This isn't imperative but is usually the norm.
Check out this article - Top 10 RiiRoo Kids 2 Seater Electric Ride On Cars.
How Long Is My Delivery Going To Take?
Most retailers offer a two to five-day delivery (varies).
If you buy from RiiRoo, we can deliver it the next day if your order was placed before 1 PM (Monday-Thursday) (extra cost). However, most deliveries are free and will be scheduled for two to three-day delivery slots.
It all depends on how fast you need your ride on toy.
If you live outside mainland UK, please refer to the postage service information which is displayed at checkout.
In addition, you will receive a further email from our couriers once your product leaves our distribution centre and they receive it into their depot.
We don't charge for delivery unless you need our next-day service or if you live in an area where the cost to deliver is higher than normal.
This normally happens when either the courier doesn't deliver to that area very often or if the delivery is being made abroad (outside of the UK).
What Sort of Warranty Can I Expect?
Again, this will vary from retailer to retailer. There should be a section at the bottom of each retailer's website that has this information.
If you purchase a ride-on toy from RiiRoo, the only parts which are under warranty with our Ride-On's are the motors and these have a 12 Month warranty.
All other parts which we class as consumables including the battery are NOT warranted.
You do have the ability to purchase extended warranties for batteries. This means if for some reason your battery stops working, we will replace it with a new one.
This will be offered at checkout and we normally have some sort of offer on these.
Note: Each retailer has its own warranty policy. We recommend you check them out before purchasing.
If I Have a Problem, What Can I Do?
This is a great question.
In the first instance, check the help pages on the retailer's website (normally located at the bottom) and/or have a look at their FAQ's section. Ours can be found here.
If that doesn't help you solve the problem, then we recommend emailing them first. We suggest emailing because each party has a documented account of the problem and responses given to that problem.
Sometimes, the same problem can recur, and it's nice to be able to look back through old emails and troubleshoot.
It's also super helpful for the retailer. You may contact them again a few months later and another customer service representative may answer your email. 
Since they have a record of previous correspondence it will make it much easier and faster to locate old messages and also help you with your problem.
So there you have it, you've come to the end of this guide.
If you have any further questions or would like some additional advice, feel free to get in touch with us at hello@riiroo.com or have a chat with us on our website during working hours.
We're happy to help!
Good Luck,
The RiiRoo Team
Are you parent looking to return back to work? Then this article should help.