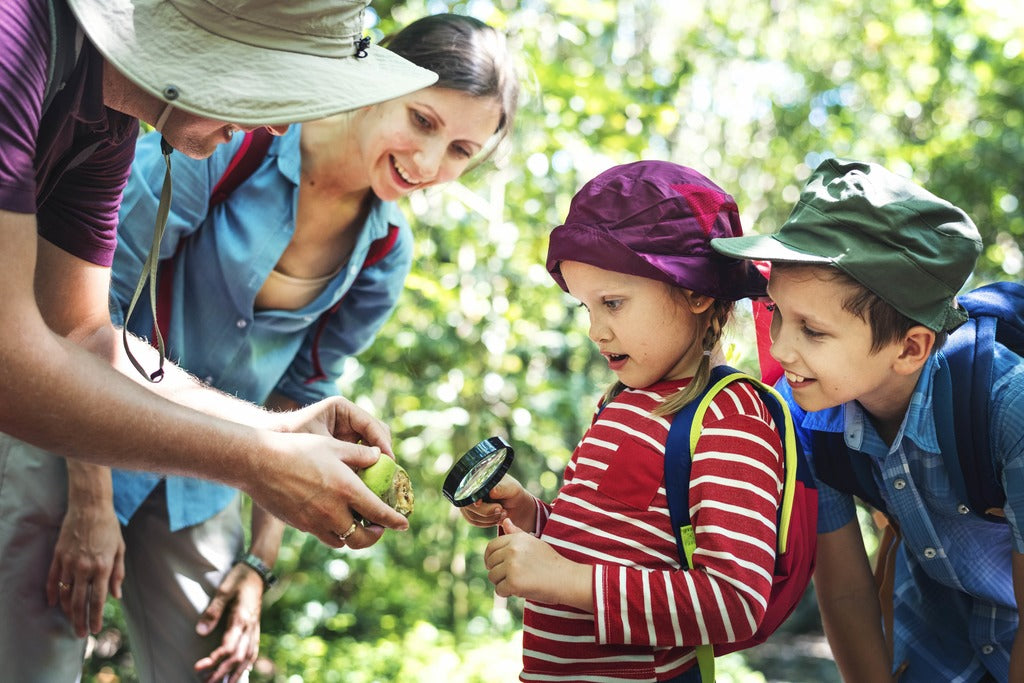 What To Teach Your Kids This May 2019
It's really hard to believe that it is May already. for some reason it just seems like the days and weeks are going a lot faster these days.
You probably noticed the speed of change with your children. It wasn't so long ago that they were in nappies and you were feeding them in a highchair.
Each month at RiiRoo we focus on different interesting topics to teach your kids in addition to what they would normally learn at school.
This month we're going to focus on Health, National Nurses Day, Endangered Species Day, Sally Ride's (first female astronaut) Birthday, World Asthma Day and Clean Up Your Room Day.
May is Physical Fitness Month!
If you have read previous articles by RiiRoo, you'll know that we are extremely passionate about getting and keeping your kids healthy.
This means encouraging them to spend a lot of time outside whether the weather is good or bad.
This is particularly important in a child's early years and will help with building healthy habits later in life.
May 1 – World Asthma Day
There a lot of children and adults that suffer from asthma and that is why it is a good idea to have national days to bring these topics to the fore.
Even though we're a little way into May and have missed May 1st, it doesn't stop you from educating your children about asthma.
You can get some really great information from the Global Initiative for Asthma (GINA).
This organisation has been set up to improve awareness around the world about asthma and not just help educate children but to help educate everyone.
Feel free to check out their website here: https://ginasthma.org/
May 6 – National Nurses Day
I bet you didn't even know there was a National Nurses Day, did you?
Each year in the first week of May generally starting on May the 6th and ending on May 12th, millions of people around the world celebrate Florence Nightingales birthday.
To find out more about Florence Nightingale and to give your kids A brief history check out this video below:
You may know someone that is a nurse, perhaps a family friend or even relative. This is a great week to educate your children on the good nurses do within our society and just how important they are.
If you're interested in showing your kids the great stories behind these people take a look at this website for inspiration:
https://pages.nursingworld.org/ana-2035_nnw19_phase2
There were some great resources if you want to take things a step further and teach them about the human body in greater detail:
https://online.kidsdiscover.com/discover/human-body
May 18 – Endangered Species Day
Apart from family pets the vast majority of the species that live on our planet are not even on our radar. However, what your kids may not know is there are a lot of endangered species that are close to extinction.
That's why May 18th is Endangered Species Day. this is basically to raise awareness about the National Conservation efforts designed to protect these species and their habitats.
It's not unity for all people of all ages to learn about the importance of protecting these endangered species and how everyday actions can help with set them.
To help you educate your children about endangered species, please check out this website:
https://online.kidsdiscover.com/unit/endangered-species
May 26 – Sally Ride's Birthday
If you don't know who Sally Ride is, she was the first American female astronaut to visit space.
Sally was part of a mission called STS-7 which was NASA's 7th space shuttle mission and was made famous because of Sally been the first female astronaut.
So from this, you can teach your children quite a few things. You can teach them about space exploration, all about Sally and her story and if you want to take it one step further, why we put the satellites into space and how we do that.
Please check out these websites for further information:
https://en.wikipedia.org/wiki/STS-7
https://en.wikipedia.org/wiki/Sally_Ride
https://www.britannica.com/science/space-exploration
Clean Up Your Room Day
You probably thought I was joking when you saw this title. But, believe it or not, this is actually a day, and we added it on to this list because we're nice and we want to help you out :)
Now, this isn't just for kids; this can apply to absolutely everyone. However, for this article, we're sure you would appreciate your kids tidying up their rooms on this day.
This is about teaching children to pick up their clothes, putting their toys away, clearing out of the closet of unwanted items and also throw away things they're not using anymore.
If you haven't done so already, it's a good time to teach your children how to make their own beds, what happens to the sheets and other items as you place them into the washing machine and how you dry them.
This could be in your dryer or physically hanging them out to dry. On the surface these things might seem quite basic and straightforward, but there are a lot of children that just don't realise how much work goes into keeping things clean and tidy.
Depending on how social you want to be, after this day is nearly done why not post a few pictures on social media using the hashtag #CleanUpYourRoomDay.
You'll be surprised and amazed about the share amount of comments and well wishers you get from family and friends.
The idea here is to motivate your children and inspire them to keep their rooms clean and tidy.
Please let us know how this works out for you :)