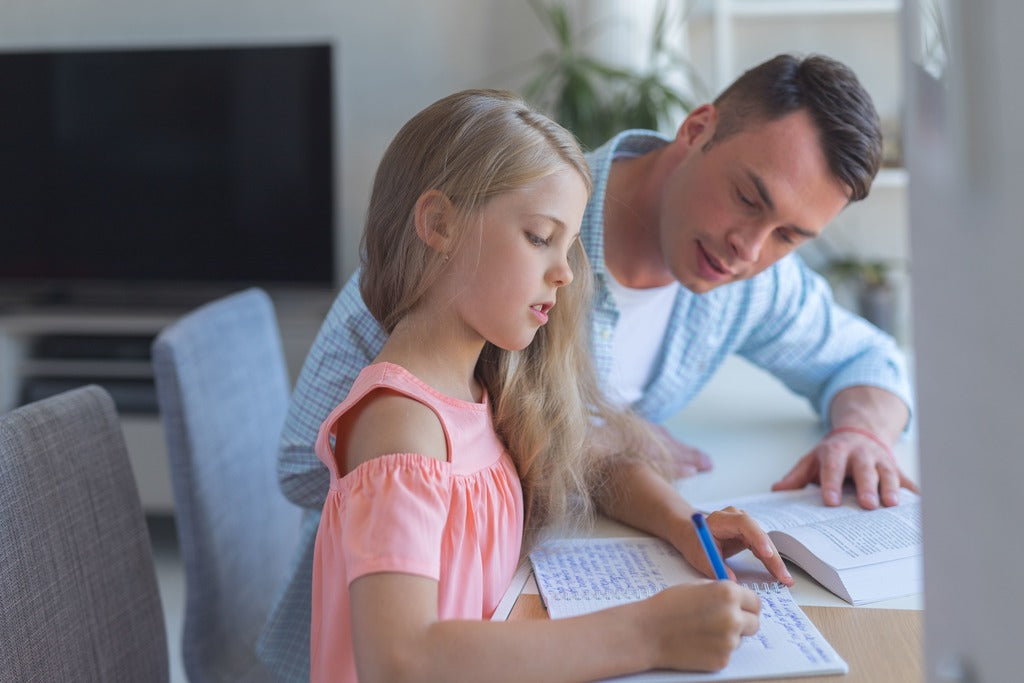 What To Teach Your Kids This June 2019
What a beautiful month it has been so far. We're not quite into summer, but it certainly feels like it.
As the weather keeps better it's a great time to get out and explore. The kids don't want to be inside and I suppose you don't either?
Each month at RiiRoo we focus on different interesting topics to teach your kids in addition to what they would normally learn at school.
If you missed last month's May article - What To Teach Your Kids This May 2019 then you can read it here.
Last month (May) was our first monthly educational series. We looked at National Nurses Day, Endangered Species Day, Sally Ride's (first female astronaut) Birthday, World Asthma Day and Clean Up Your Room Day.
This month we're going look at World environment day, Anniversary of D-Day, World Oceans Day, Juneteenth/Freedom Day, Summer Solstice, Meteor Day.
June 6th – Anniversary of D-Day
The vast majority of people alive today weren't around for d-day. However, it's an important part of everyone's history.
Those brave soldiers that fought and those that died paved the way for us to live the way we do today. Free.
On this day in 1944, the allied troops invaded the shores of Normandy, France against the Nazis.
This important date in history should be taught to all children in every classroom around the land. This is the MAIN event the marked the beginning of the end of World War II.
Extra reading:
What you need to know about VE day
10 Facts About the Battle of Normandy
June 8th – World Oceans Day
Our oceans are our most valuable natural resource. A resource that connects us all with mother nature. Without the oceans, all living things would die.
Learning about the mysteries of our incredible watery planet is a must for all children no matter where they live in the world. In fact, it's a good excuse to get together as a family, friends and even community to celebrate this natural resource.
Teaching our young ones for a better brighter future. Join the global celebration on 8th June.
There are events happening all around the world, from:
Dingle Oceanworld Aquarium The Wood,
Dingle, County Kerry, Ireland, Genova-Sturla Via del Tritone, Genova, Italy to
Vilankulo marginal, Vilankulo, Inhambane 00016, Mozambique
To find out more information, check out: the World Oceans Day website for event closer to home.
For more teaching resources, check out:
June 19th – Juneteenth/Freedom Day
Even though this day is celebrated more in the US than anywhere else in the world. It's still an important date to celebrated here in the UK.
Juneteenth, also known as Juneteenth Independence Day or Freedom Day, is an American holiday that commemorates the June 19, 1865, announcement of the abolition of slavery in the US state of Texas.
The reason why this date should be celebrated is the fact that many other states had enacted the emancipation of proclamation two and a half years earlier following the announcement of Abraham Lincoln in 1863.
The slaves in Texas were free, but none of them were aware of it.
It is now a national holiday in the 45 of the states.
For more teaching resources, check out:
The emancipation of proclamation
5 Things You May Not Know About Lincoln, Slavery and Emancipation
June 21st – Summer Solstice
The summer solstice (often times called midsummer) takes place on 21st June every year, but what is it?
This is the day that the sun hits its most northerly point which is basically over the tropic of cancer. It happens twice yearly, once in each hemisphere (Northern and Southern).
For us here in the UK, it represents the longest day in the calendar and the official first day of summer.
For more teaching resources, check out:
Lunar Eclipses and Solar Eclipses
June 30th – Meteor Day
June 30th is the last day of June and meteor watch day. It's the best time to see spot flashes of light in the night sky.
Your kids will learn that this isn't actually a shooting star, but a giant rock called a meteor.
Legend has it that if you wished upon a shooting star your wishes would come true.
Did you know that a lot of these meteors are actually quite small Called "meteoroids" and can be the size of a small pebble?
Thousands of these meteoroids enter the earth's atmosphere daily, but very few of them reach the surface. However, when they do they are called "meteorites".
If you would like to celebrate "Meteor Day" with your kids you need clear skies in order to do some star-gazing. Ideally, you will need a decent telescope to appreciate this fascinating spectacle.
For more teaching resources, check out:
So that's it for another month. If you would like more interesting information like this, please sign up for the RiiRoo newsletter.
See you next month.
CSS Beautifier is a brilliant free online tool to take care of your dirty markup.