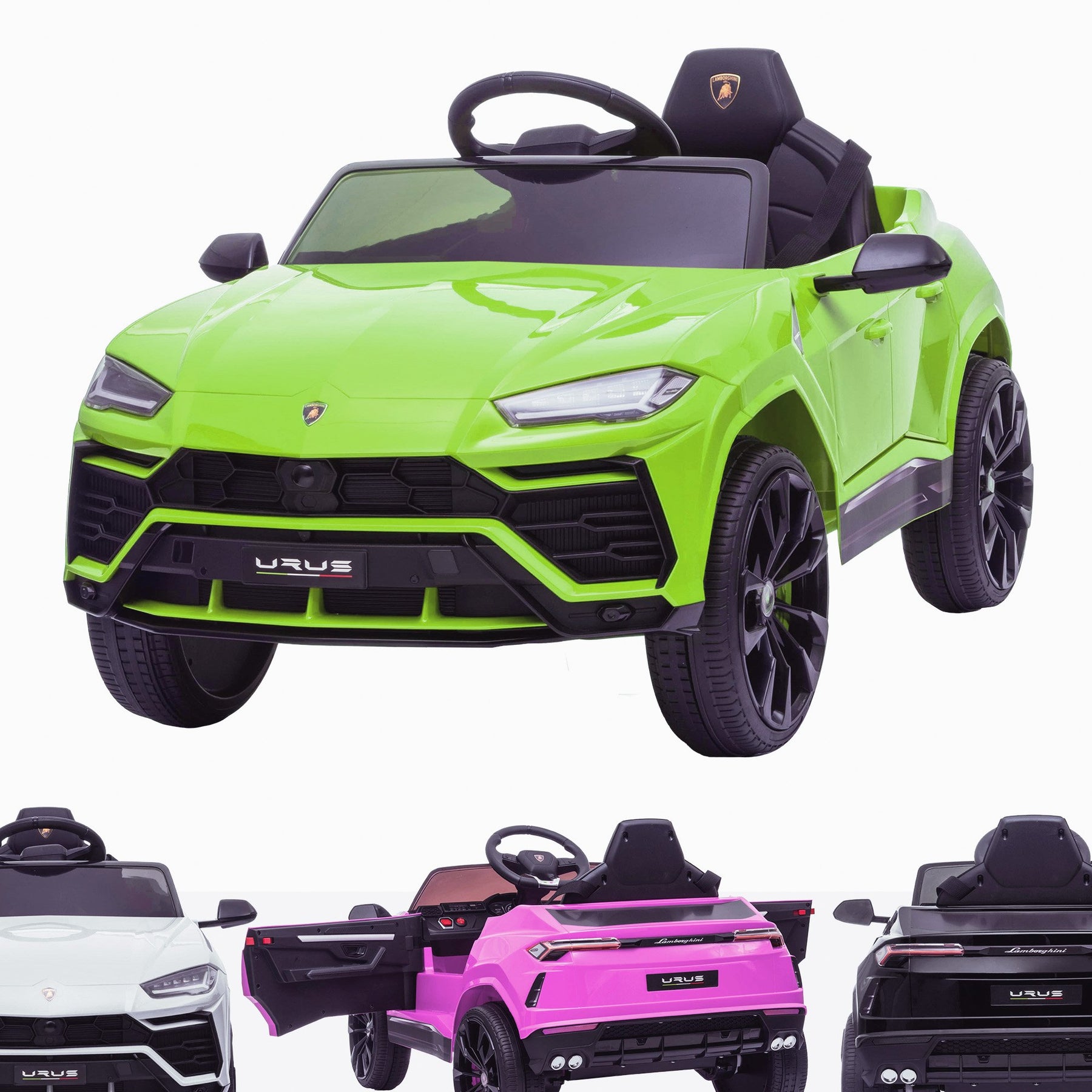 Top 5 Licensed Lamborghini Ride On Cars By RiiRoo
Wow, have we got a treat for you. Take a look at the Top 5 Licensed Lamborghini Ride On Cars By RiiRoo For April 2021. These are what's "hot" at the moment.
Lamborghini Veneno


The best looking (at least in our opinion) our Kids Lamborghini Veneno Licensed 2 Seater Battery Electric Ride On Car is finally available for purchase from RiiRoo! This is a limited production high-performance beast of a car that was developed to celebrate Lamborghini's 50th Anniversary. It's actually based on our popular Lamborghini Aventador and is considered to be one of the most expensive production cars in the world.
Lamborghini Huracan Performante


If you're looking for a real head-turner, then you really need to check out our latest Lamborghini Huracan Performante Ride-on Car exclusive model which comes with many upgraded features.

Just wait until your child gets behind the wheel of this beauty. The fact that the styling and body shape is the exact same replica of the real thing means your child really can imagine themselves cruising down the street as if they've already passed their test.
Lamborghini SIAN


Due to the popular demand of the other Lamborghinis we sell, we just had to start selling the brand new Lamborghini SIAN Battery Electric Ride On Car. This is only the Italian marque's first production-bound hybrid but also it's also considered to be the most powerful road car ever! We were really impressed with the Aventador that we already sell but were equally blown away by this rare beauty.
2020 Lamborghini Urus - Licensed


Finally, the Lamborghini Urus (we didn't name it!) Ride On Car is here. This amazing little ride on has all the features you are used to expecting from RiiRoo ride-ons; from integrated media centres to true 12V power to excite even the biggest daredevils out there! Check out the feature list below

Please Note: This product comes with a beautiful Leather Style Orange Seat!
Lamborghini Aventador SV


Now have we got a treat for you. Check out our latest Lamborghini Aventador Ride on Car 2020 exclusive model which comes with many upgraded features. Giving you the best driving experience with the most realistic Lamborghini Car available!

The older model was a firm favourite with our customers for many years. This new upgraded model has proved a real success too!