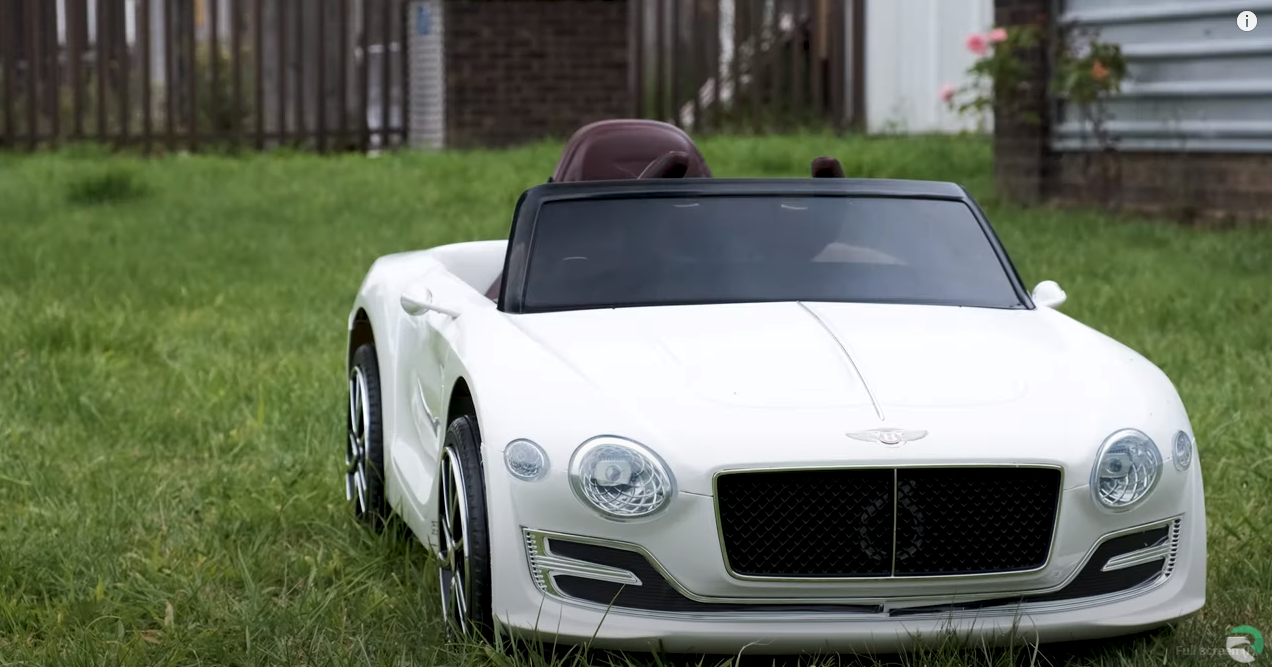 Top 5 12v Battery Electric Ride On Cars Sold By RiiRoo
Wow, have we got a treat for you. Take a look at the Top 5 12v Battery Electric Ride On Cars Sold By RiiRoo. These are what's "hot" at the moment.
Mercedes G65 AMG
The Mercedes G65 Kids Ride On Car is not for the faint-hearted. This 12 battery-electric remote control car has full leather seats, MP3 music, volume control, and front and rear suspension. Achingly cool and fully loaded with a black leather seat, front and rear suspension, gear shift and even working dashboard lights, your little one can now hit the road (well, pavement!) in true celebrity style.
Audi R8 Spyder SuperSport
If that small person in your life is looking for the ultimate adventure, then our 12V Battery Electric Audi R8 Spyder Super Sports Car Kids Ride On Car might just be the ticket? In fact, it probably is. This is not only a really cool looking replica of the real thing. This bad boy is officially licensed by Audi which means all of the features, badges, and stickers are authentic.
Mercedes Benz AMG GLE 63 S
This Licensed Mercedes AMG GLE 63 S 12V battery-electric kids electric ride on car officially licensed by Mercedes and comes complete with Mercedes badges and detailing.

Even though we have a collection of new Mercedes ride on cars, the GLE 63 S is still a firm favourite with our customers and proves to be a hit since it's still a best seller.

This super stylish car comes complete with a handy parental remote control for additional safety. Parents can control the car with two speeds on remote control mode making perfect for those who cannot drive independently yet.
Bentley EXP12

When only the smoothest ride will do, this fantastic replica Bentley EXP12 Battery Electric ride on car with its nippy 12v battery-powered engine and remote control will keep the coolest of kids entertained for hours.

Just look at those Lambo style doors with their own integrated hydraulic arms! Plus of course, there are the seriously chic mock alloy wheels complete with authentic soft tyres for the ultimate realistic appeal.

Similar to the TT, this has been one of our best sellers for many years. This is even more impressive due to the fact that this is just a concept car. It isn't even in production.
Audi TT RS
The
Audi TT RS 12V Battery Electric ride on car
is one of the most popular cars that we sell at RiiRoo. Not just because of the attention to detail but the fact that it looks so lifelike. If it wasn't for the steering wheel and large seat it would look like the real thing ;)
This has been one of our best-selling ride-on cars for the last 4 years and believe it or not, it still is!
We think what has made it so popular is the fact it looks so much like the real thing, is always priced competitively and the reviews for it are outstanding.