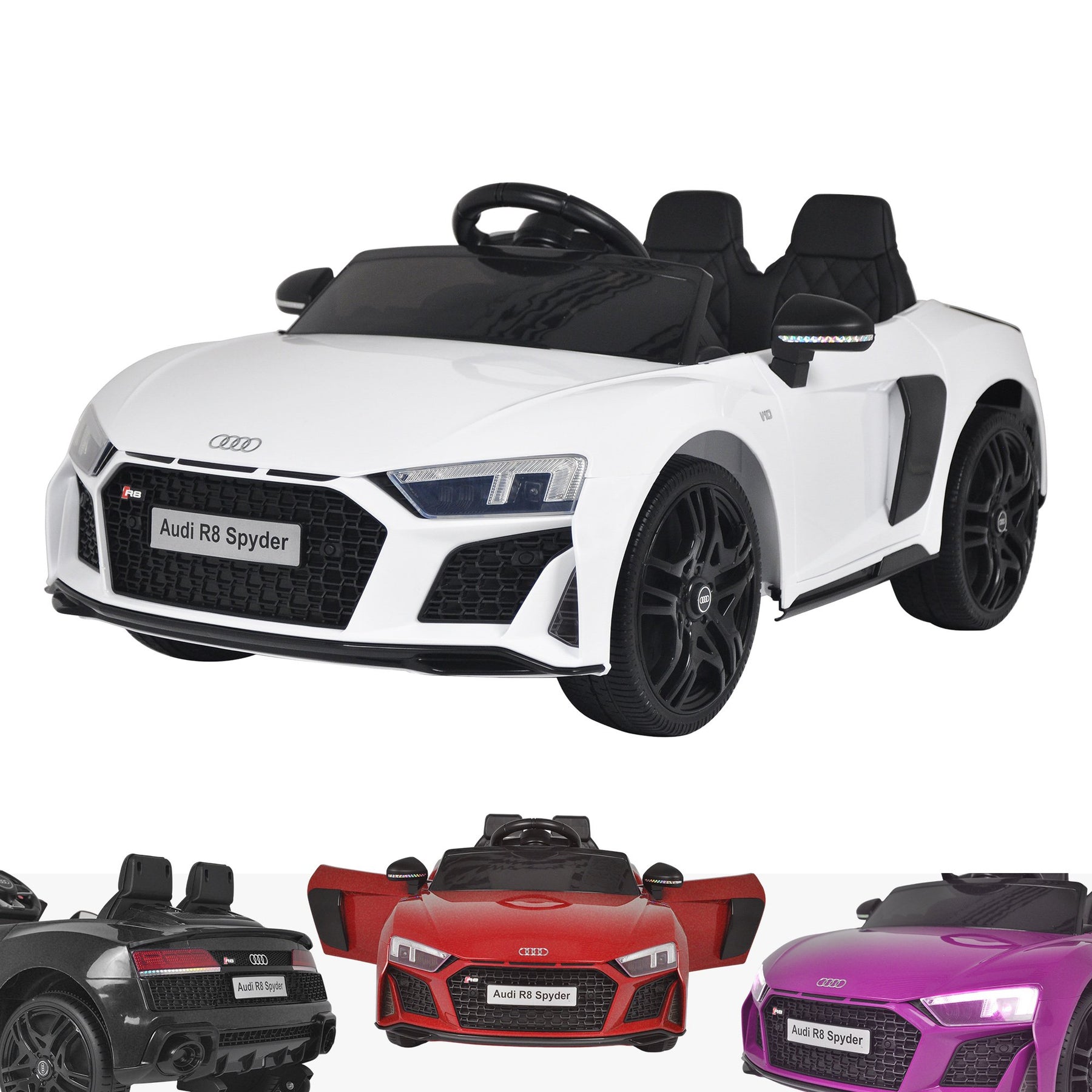 Top 3 Audi Kids Electric Battery 12v Ride On Cars Sold By RiiRoo
If you're in the market for a new kids ride on car, then look no further. Take a look at the Top 3 Audi Kids Electric Battery 12v Ride On Cars Sold By RiiRoo. These are what's "hot" at the moment.
Audi Q8 S-Line - Licensed 12V


Now that the Audi Q8 Full-Sized adult version is starting to hit the streets (albeit in small numbers) there is no reason why you can't get them their very own.

The attention to detail in this model will leave actual Q8 owners speechless (especially those still waiting for theirs), the 2020 Kids Audi Q8 S-Line has all the features you come to expect from RiiRoo Ride Ons but with the addition of being one of the 1st to have this on the road!

The most competitively priced car in its category. You're getting a whole lot of car for the money and is also available in multiple colours.
Audi R8 Spyder SuperSport


If that small person in your life is looking for the ultimate adventure, then our 12V Battery Electric Audi R8 Spyder Super Sports Car Kids Ride On Car might just be the ticket? In fact, it probably is. This is not only a really cool looking replica of the real thing. This bad boy is officially licensed by Audi which means all of the features, badges, and stickers are authentic.
Audi TT RS


The Audi TT RS 12V Battery Electric ride on car is one of the most popular cars that we sell at RiiRoo. Not just because of the attention to detail but the fact that it looks so lifelike. If it wasn't for the steering wheel and large seat it would look like the real thing ;)

This has been one of our best-selling ride-on cars for the last 4 years and believe it or not, it still is!

We think what has made it so popular is the fact it looks so much like the real thing, is always priced competitively and the reviews for it are outstanding.

The fact that it has a high and low-speed setting, doors that allow your kid to open and close start-up engine sounds, and a functioning horn really sets this off.
Bonus Audi R8 New Model 2020
One of our most popular cars happens to be the 12V
Kids Audi R8
, and now, we have the brand new replacement! New shape, new lights, new console, new steering, new everything! Let us go through just some of the changes.