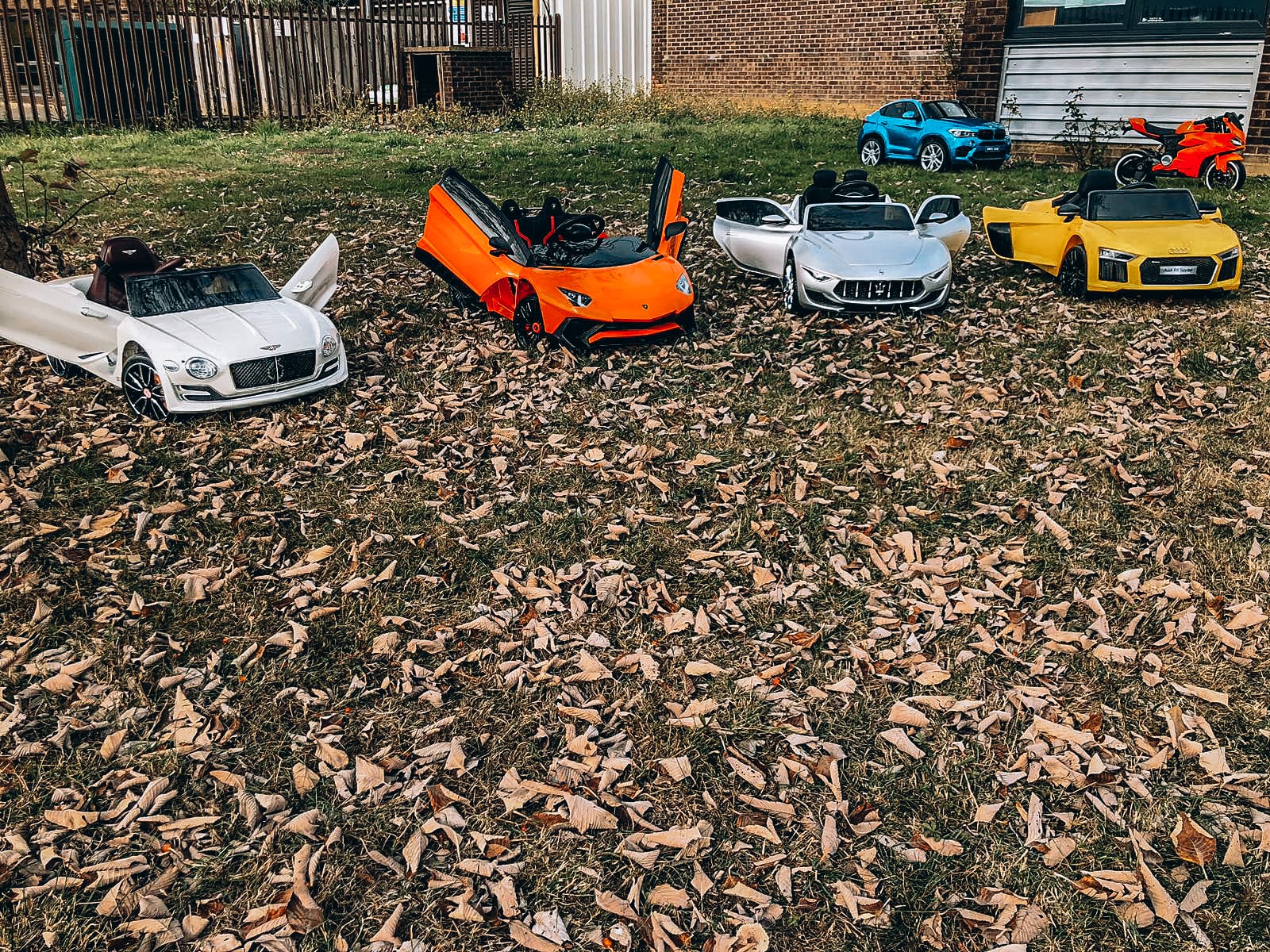 The Best Ride On Cars and Motorbikes For Kids Who Love The Outdoors
Summer is fast approaching and that generally means both you and your kids are going to be spending a lot of time outdoors.
Getting your kids outside and active brings joy to every parent and seeing their face light up as they start to explore and seek out new adventures is simply priceless.
With every adventure comes intrigue and being able to do that at speed whilst tearing around the garden or in your local park is beyond your kid's wildest dreams.
So what's available out there that allows you to do this safely, yet provides the ultimate fun experience?
Take a look at our top 5 picks for ride on cars for your kids to enjoy the outside:
1. Kart Racer Xtreme Go-Kart 6+
Hang on to your……...well, something, because here at RiiRoo we're about to introduce you to the ultimate off-road experience of your kid's life!
If you are ever in the position of wondering what to buy the 6-year old that has everything, then consider buying this for hours of endless fun.
This is not one of our usual ride on cars for the 3-year-olds. This go-kart is for kids aged 6+, has an impressive 80cc 4 stroke OHV powerful engine that reaches speeds in excess of 25mph. Woah!
Don't expect a cheaply made plastic and metal go-kart that will fall apart. The Kart Racer Xtreme is built to last and will survive some of the toughest rides.
It has a solid bulky frame, handlebar kill switch to the low center of gravity design, big comfy seats ultra grip, and deep tread off-road tyres.
2. RiiRoo MaxPow™ UTV-MX Ride on Buggy 6+
If you're looking to provide the ultimate outdoor venture that allows your kid to go offroad and really explore, then the RiiRoo MaxPow™ UTV-MX Ride on Buggy is one of our top picks!
We don't choose it just because it is one of our favourites, we choose it because it is one of our customer's favourites.
Let them kickback in the deluxe seat, download their favourite songs on the FREE MP3 player, and enjoy the open trail.
If your little one is still learning the ropes, you can control and steer the buggy at the flick of a switch with remote control, and of course, lap belts are included too.
3. Ducati Style 12V Ride On Motorbike 3+
If you are looking for that perfect present for your kid to really explore the outdoors, then our Ducati Style ride on motorbike is a fantastic choice (especially if they are a fan of the Moto GP).
Unlike our cars, these bikes allow your child to witness the joy of zipping around with the wind through the hair.
They can also switch on the front and rear lights, play their favorite music using the bike's media centre (download their music onto a USB stick) and use both the forward and reverse gears to navigate to their next great adventure.
Take a look at our other ride on motorbikes and motorcycles.
4. RiiRoo HeavySV Hummer SUV Style - 24V 4WD
The RiiRoo HeavySV Hummer ride on car was born to be played with outdoors by your kid. In fact, it would be a crime not to.
This really is a monster ride that is a class above anything else if we're talking about going off-road.
Don't forget, this bad boy is a 2 seater. This means that two kids can enjoy the thrill and the buzz of taking this beast off road.
Along with some plush leather seats, 4 wheel drive, working front and back lights, it has big fat rubber tyres for that extra grip and parental remote control when you feel the need to take over for any reason.
You will always be in control if you need to be, so don't worry about their safety at all.
Like the other cars that we sell at RiiRoo. This HummerSV SUV comes with its own media centre. This means you can play their favourite tunes (via USB stick) (not included) through the Hummer's speakers.
Mercedes G65 AMG Kids Ride On Car - 12V 2WD
If you are looking for a quality ride for the outdoors. Then the fully licensed Mercedes G65 AMG ride on car is the last of our top picks.
Like the Hummer, not only does it have really nice leather seats, the fact that it is licensed means the manufacturer was able to use all of the genuine stickers and badges to make it look just like the real thing.
With front and rear suspension, 2 wheel drive and realistic gear shift, your kid should have no problem exploring the great outdoors whether it's on or off-road.
Don't forget, this comes with a full media player, with volume and skip track functions. It also means they are able to bob along to their own favourite songs (via USB stick) (not included) as well as preinstalled music and lullabies.
Like the other cars, this also comes with parental remote control. So, if you need to take over at any point, this won't be a problem.
Why not shop our full range of ride-on cars and motorcycles if you are looking for that unique present for your kid or grandkid?