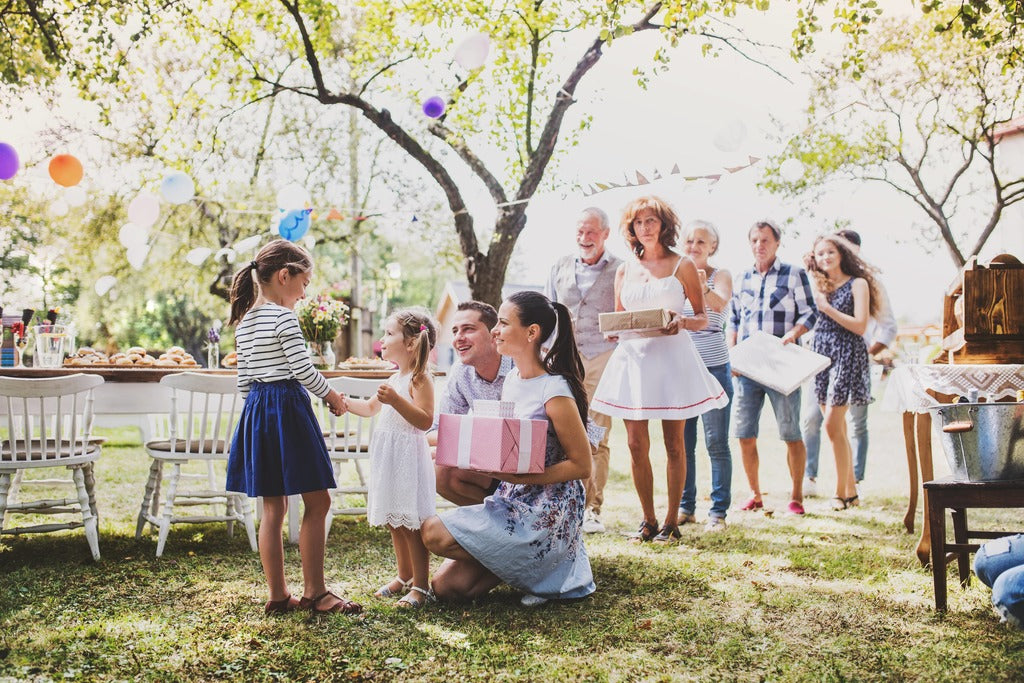 Social Bubbles Anyone? Garden Parties For Up To 10 People Allowed Next Month
So, it looks like Boris Johnson has just given the green light allowing people to get together in small gatherings from the end of next month and has a new buzz word for it "Social Bubbles." Yes, a ridiculous word but likely one that will catch on with the public...
For most of the country, this is perfect as we're now coming into a sunnier season and I think the government knows it's going to be close to impossible to stop people from congregating, going to the beach, and enjoying the sunshine.
To be clear, the lockdown is still in place, but this is meant to be a gentle easing from the full lockdown we have been in for the last many weeks.
So What's A Social Bubble?
The prime minister's term means up to 10 people are allowed to gather together outside while still social distancing. I think it's an idea that has been borrowed from a popular strategy in New Zealand where they have only recorded 21 Covid-19 deaths, compared to Britain's 37,000. 
Of course, the population is ten times smaller than the UK, but, with a population size of nearly 5 million people, the death toll is extremely low.
In our last article, we talked about primary schools reopening from 1st June and also pubs and restaurants.
Here's a short excerpt from both articles:
Schools To Reopen
The magic date that has been reported is the 1 June 2020. To be clear, this is just for England and I assume that Scotland, Wales, and Northern Ireland will have their own date (if different from ours).
It looks as though early years pupils will be the first to go back, reception, Year 1 and Year 6.
If this has deemed to be successful, then the next batch of kids will return from 15 June, which will be up to a quarter of Year 10 and Year 12 and this is based on the fact that they may need help to prepare for future exams.
Now, even though he has come to this conclusion, it must be noted that this decision is part of a three-week wide review of the lockdown measures.
This decision hasn't come without its problems. Both teachers and parents have voiced their concerns about reopening and feel that we are doing this far too soon. Especially when we haven't got a confirmed vaccine for Corona yet.
What is really confusing is the fact that some councils aren't following Mr Johnson's recommendations as a BBC Breakfast survey found that out of 99 councils only 20 were advising schools to open more widely on 1 June. If you're confused, you should be. A further 15 said that they would not be advising schools to reopen and 68 said they could not guarantee to reopen for Reception, Year 1 and Year 6.
There is a government webpage available that goes through a few steps and advice - Opening schools and educational settings to more pupils from 1 June: guidance for parents and carers, but, if I'm honest, you're best bet is to either call your local council or school (this is providing you're not involved some sort of local online forum that is).
Pubs & Restaurants
From the 1st June, businesses that hold a licence for outdoor seating will be given government guidance on how to open up safely and with limited seating capacity to adhere to social distancing.
Many pubs in Brighton showed their defiance and a way to circumvent the rules this past Sunday as revellers enjoyed drinks at local beach bars.
There were pictures circulating online of people queuing up for pints as they took in the lovely weather and found seating overlooking the beach.
With images like this going viral, it won't be long before normal bars and restaurants with outdoor seating start to reopen and take any fines on the chin with the chance of earning some much-needed revenue.
In fact, there have been several calls from ministers and local councilors to make it easy for pubs, bars and restaurants to obtain these outdoor licenses if they don't currently have them.
The communities secretary, Robert Jenrick, is making provisions to grant a "blanket permission", that would allow food and drink outlets that already have a licence to lay out tables and chairs on the pavement to sell from outdoor stalls.
Non Essential Retail To Reopen 15th June
In around two weeks, the government has also advised that non-essential retail shops can open by June 15. Now, what "non- essential" means is anyone's guess but this is on the proviso that the infection rate is under control and also how well the reopening of pubs and restaurants went.
Johnson said: "We know that the transmission of the virus is lower outdoors and it is easier to follow COVID-secure guidelines in open spaces. That means we can allow outdoor markets to reopen in a safe way that does not risk causing a second wave of the virus.
"Then from June 15, we intend to allow all other non-essential retail ranging from department stores to small independent shops to reopen. Again this change will be contingent upon progress against the five tests and will only be permitted for those premises that are made Covid secure."
If you're interested, the government guidance on safe working can be found here.
Here's a list of free resources to help you prepare:
RiiRoo Lockdown Kids Activity Sheets