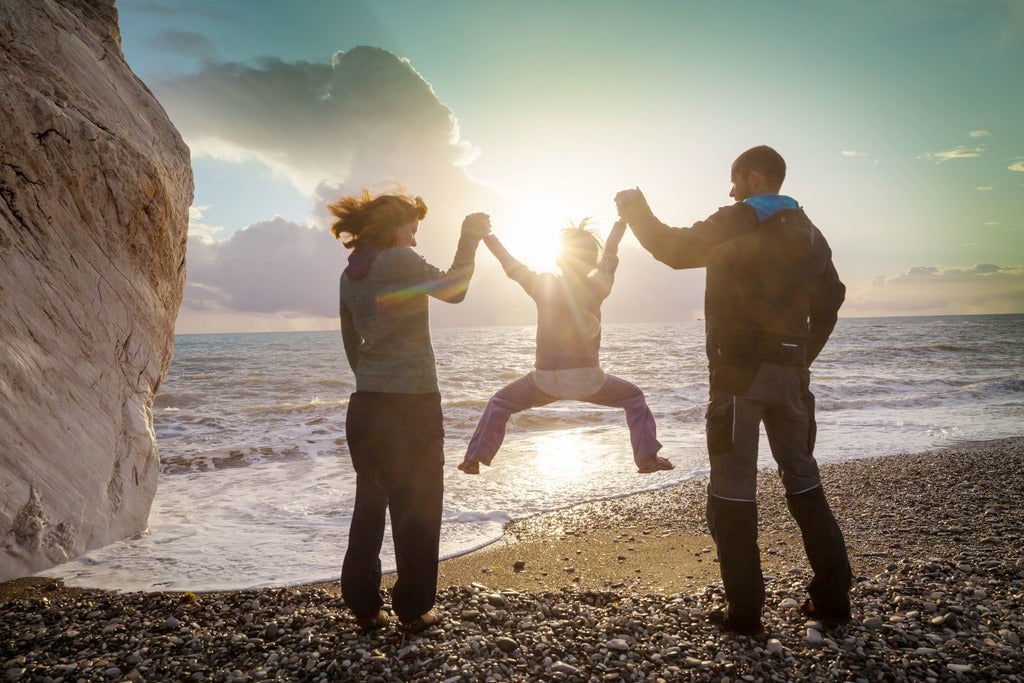 Reopening - 15 Events and Things To Do In April
With outdoor attractions planning to open up on 12th April there's never been a better time to plan your day out. So let's have a look at some of the best things happening in April.
Flambards, Cornwall
I'm sure you're ready for some awesome ride! Flambards in Cornwall is the perfect theme park to satisfy your thrill fix. Hop on a Cyclocopter, take a turn with the Classic Tea Cup Ride or Carousel and don't miss out when spotting life-sized dinosaurs at Dino Express; including this 5 meter tall Brachiosaurus!
Birdland Park and Gardens
The most amazing place in the world for you to spend your day is Birdland Park and Gardens. Here, 500 of our feathered friends await a visit from you! You can meet owls here that are majestic enough to make any person feel like they're living out their dream, or if pink flamingos float your boat then these birds will steal your heart away. Plus don't forget about all those brightly colored parrots who love nothing more than chatting with visitors as we step into Pandemonium Parrot's territory - it really doesn't get better than this!
Go Ape
You can explore the great outdoors with your tribe at Go Ape! They reopen on March 29th, so head into their tree tops for epic adventures. With venturing across wobbly bridges, zooming down zip wires and tackling treetop crossings you're sure to have a fun time exploring nature's playgrounds near you now.
Tumblestone Hollow at Stonor Park 
Step outside of your world and into a land full of magic! You can't miss the brand new outdoor adventure play area Tumblestone Hollow at Stonor Park. Based on children's book "The Legend of Tumbestone Hollow" this will be perfect for any little adventurer to enjoy their time exploring, using their imaginations, having fun in nature and meeting other kids just like them.
Visit a local Lido
Having a hard time deciding what to do with the kids? Why not go for an aquatic adventure at your local Lido! They're now open after being closed during winter. Ready for an adventure? Outdoor swimming has reopened today, so grab your swimsuit-clad little ones and hurry off down the street towards one of these awesome lidos.
Go on a Bluebell Walk
Head out into the forests to see a brilliant bluebell. The start of spring brings along plenty of these beautiful flowers, so check our list for some great places in order to witness them blooming on your next walk through the forest!
Bake a Lemon Drizzle Cake
If you can't get enough of the Spring sunshine, a delicious lemon drizzle cake is exactly what you need to make your day even better! This recipe is great for kids and easy as pie (pun intended), plus it's so yummy that one bite just never seems enough.
Celebrate St George's Day
St George's Day is the perfect day to celebrate. Make sure you add it on your calendar, and be prepared for a paper plate dragon craft that will have everyone howling with laughter! This project only takes minutes, but make sure there are plenty of colorful supplies because this one gets messy quick!
Godstone Farm, Surrey
What better time to visit a nearby farm park than during the spring? The opening date for Godstone Farm's outdoor play area is set at 29th of March, and their farm trail will reopen on 12th of April. You might want to bring your camera along so you can take some photos with all those adorable baby animals that are bound to be there!
The Bear Trail, Devon
Ready to get really muddy? The Bear Trail in Devon is back, and muddier than ever! Clamber your way around this family-friendly assault course with 30 epic obstacles, just don't forget a change of clothes. You'll need them!
Garden Games and Ideas
You may be thinking that the weather is getting warmer, but don't take a break and stay inside all day! There are tons of fun things to do in your garden: from artsy crafts with outdoor materials like leaves or old hay bales; playing games like hoops, badminton, croquet.
BeWILDerwood, Norfolk, and Cheshire
The world of BeWILDerwood is expanding! If you're a huge fan of the Norfolk-based bewitching book series, then we have some great news for you. From April 12th onwards, Cheshire will also have its own magical site to explore! As well as being based on Tom Blofeld's books and continuing his story line in an immersive way, both sites are designed with sensory experiences that offer even more excitement than before.
Visit a Zoo or Safari Park 
Did you know that most zoos and safari parks across England are opening from the 12th of April? It is a great place for family days out. We're sure animals have missed seeing everyone over the last few months!
Mother Shipton's Cave, North Yorkshire
Did you know that Mother Shipton's Cave reopened on the 29th of March? Just in time for a magical family day out this month, take a trip on the enchanting woodland trail and discover hidden powers of water - don't forget to make your wish before going too!
Visit a Theme Park 
Ready for a day packed full of thrills and excitement? Head off to your nearest theme park. There are tons of awesome attractions, from spinning teacups to huge roller coasters with loops that will thrill adults and children alike! There's always something on offer no matter the age or interests you have in mind.