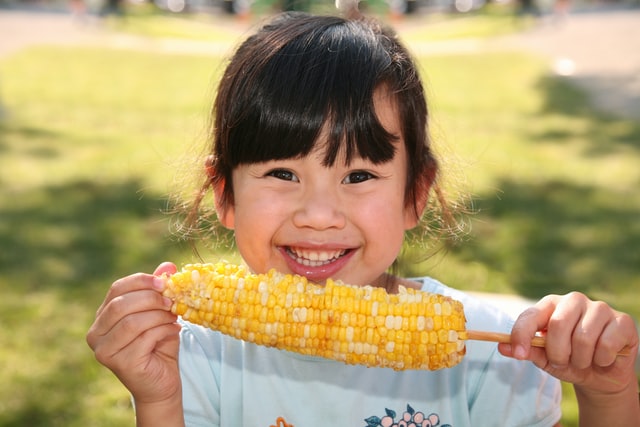 National Eat Your Vegetables Day - Tips To Eat More Veggies
Did you know it was National Eat Your Vegetable Day? No?
We've written this article to change the way you think about vegetables. They're not just for side dishes, they can be a part of any meal or even dessert.
So Why Is Eating Veg So Important?
It is a well-known fact that vegetables are the healthiest food you can eat.
Vegetables provide many vitamins and nutrients, including folate, vitamin C, calcium, and iron.
Eating more vegetables will help ensure adequate nutrient intake for your body while allowing you to decrease fat intake as they contain fewer calories than other foods such as meat.
It also means your kids are eating far less processed food which can sometimes be high in sugar and salt content.
You can try planning ahead by trying new recipes or flavors at home using fresh ingredients; use recipe books for inspiration.
Also, include high fiber vegetables like kale, carrots, and Brussels sprouts into your family's diet.
These veggies are easy to grow in a window box or pot on any surface (desks, tables). Encourage kids to plant their favorite veggies or herbs inside.
Aim for at least five servings per day to meet your recommended daily intake of vegetables (equivalent to about two cups).
If you get the time, take a look at this article - Is Heating Food In-Plastic Containers Destroying Our Health.
Here's a quickfire list of ways to get your kids to eat more vegetables:
Why not try a vegetarian version using vegetables? - Spaghetti and lasagna traditionally rely on ground beef, sausage, or other meats. Try using chopped spinach, zucchini, and mushrooms instead.
This also works great for other dishes like chili or casseroles that typically contain beef as the main ingredient - Add kidney beans (protein), corn kernels (carbohydrates), and diced tomatoes to your vegetarian dish for some extra vitamins too.
Provide fruits and vegetables as snacks - Try cutting up your fruit and veg and then place them in the fridge in a sealed container. This should allow you to enjoy them all week.
Encourage your kids to choose fruits and vegetables as their favorite foods - This could be anything from choosing fruit for dessert or making it the only vegetable that they'll eat at dinner.
Offer variety, but keep them fun - You can try new vegetables by cutting up some of the different varieties available. The great thing about veg is, there's a lot to choose from.
Serve salads more often - If you make it a habit to serve more salad, you'll find that your kids will start getting used to eating them. Also, you can get prewashed, bagged salad from the supermarket.
Mix up their colors - Try varying the color of vegetables in your salads and make sure you include different shapes too.
Set a good example - Kids will do what they see. So, if you're eating vegetables, your kids will too.
Don't force them to eat it - There is no need for threats or coercion; just make it available and let them decide when they want some.
Juice them - If they won't eat fruit or veggies on their own, juice can be a great way for getting some extra nutrients without tasting the 'green' flavors. There are many different ways to juice, but one of the easiest and most popular is to use a blender.
Cardboard box veggie gardens - Cut off the top third of an empty, clean cardboard box. Fill with potting soil and you can create your own garden on any surface (desks, tables). Encourage kids to plant their favorite veggies or herbs inside.
Substitute ground meat with lentils or beans - You'll find this is a great way to up the vegetable intake.
Add vegetables to pasta sauce - Make your own with fresh tomatoes, garlic, and onion or buy a jar of organic tomato-based marinara sauce. Add broccoli, spinach, carrots, peas, and asparagus for flavor and texture variety.
Keep up with the latest green eating trends - try new ways to cook vegetables. Mix them raw into salads or steam them in a pot on the stovetop.
Start off with a salad before your main course - If you make this part of a daily routine, before long your kids will start to get used to them. To be honest, we do this when we eat out too.
Experiment with new recipes - Don't be afraid to try something different, like a roasted cauliflower salad or one of these hearty vegetable soup recipes that will warm you up in the winter months.
Veggie FAQs
What is the world's favourite vegetable?
The world's most favourite vegetable is the humble tomato. Apparently we consume over 177.04 tons per year.
What is the most eaten vegetable?
The most eaten vegetable is the potato.
What are some of the benefits of eating vegetables?
Some health benefits include: protecting against diabetes, reducing the risk for heart disease and certain types of cancer, keeping weight in check by providing a good fiber source without too many calories, improving the digestive system with their natural sugar content and rich array of vitamins.
What Vegetables should you eat each day?
A good rule of thumb is to try and eat at least five servings per day.
Is a cucumber a fruit or vegetable?
A cucumber is a fruit. Botanical fruits grow from the flower of a plant. With this definition in mind, cucumbers are classified as fruit because they have tiny seeds and come from the flowers on cucumber plants.
What do you call green leafy vegetables?
You would refer to these as greens, which is basically an umbrella term for all the different varieties of lettuce and other plants that have edible leaves such as spinach, kale, swiss chard, etc.
Are there other health benefits to eating vegetables?
Yes. Vegetables are great for your health in many ways because of their natural sugar content and rich array of vitamins, minerals, antioxidants, and other phytonutrients that can help protect against chronic disease.
If you are looking at ways to reduce sugar in your child's diet, then check this out.
Wrapping Up
So there you have it. Those are the reasons why you should be eating more vegetables every day.
Of course, you probably knew a lot of this. But, with any luck, this article was a handy reminder.
We also felt it was a good idea to celebrate such a wonderful day :)
So, what are you going to do in honor of National Eat Your Vegetable Day?
Photo by Dose Juice on Unsplash
Main Photo by Randy Fath
If you haven't read them already. Please check out our other resource articles: -
RiiRoo Lockdown Kids Activity Sheets
8 Great Educational Netflix Shows Your Kids Will Love
The 8 Best Selling Toys To Keep Your Kids Occupied At Home
A Few Cheeky Reasons To Home School Your Kids
Let's go RiiRoo fans!
Follow us on Facebook, Twitter or tag us on Instagram using #RiiRooSquad!
Items You May Have Missed