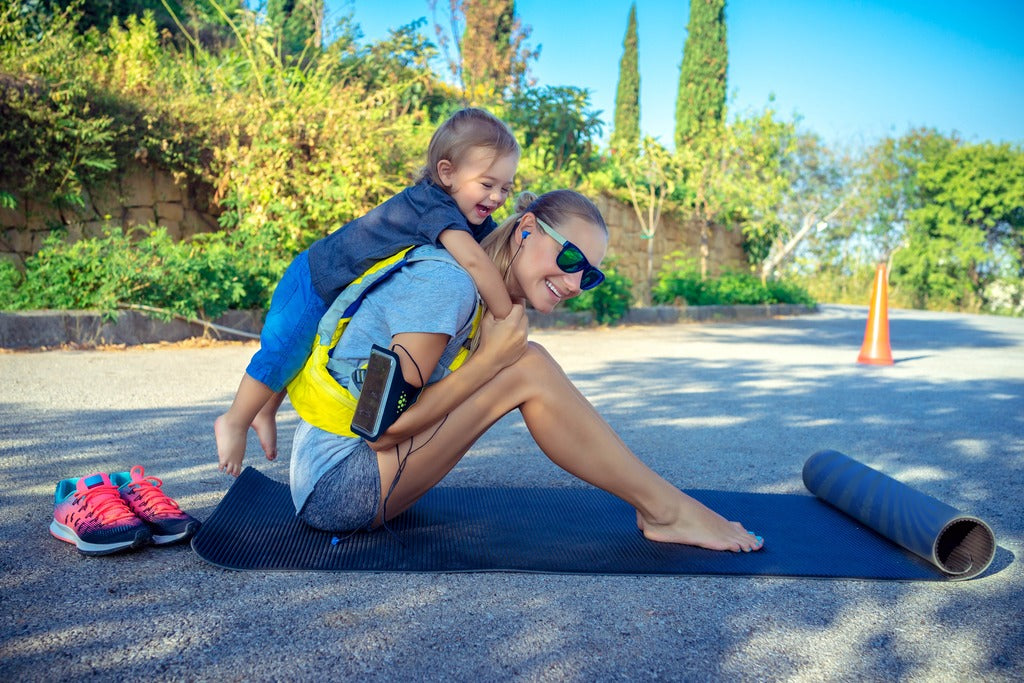 How to Teach Your Kids More About Health [With Free Activity Sheet]
At the moment, we're all thinking about the festive period and very little about health. However, when the dust has settled and things go back to "normal", we're going to have to start thinking about our health for the family. 
As much as we love eating junk food over that period, some sort of reset needs to happen to instill those healthy habits again.
Our kids are looking to us to set an example, so, showing them a healthy way needs to be done as soon as possible.
Embrace the Concept of Family
The festive season is actually a good time to think about the concept of "family". The fact that this is one of few times when the family are all together should highlight just how important it is. 
The academy of nutrition and dietetics Eat Right, suggest that family dynamics has a strong influence on a child's health. The benefits are clear. By strengthening the family unit you are increasing that family bond. 
A lot of parents think they need to spend a lot of money, but simple board games normally do the trick. It's more important to spend quality time together rather than spend lots of money on your children. 
Having fun together is so good for their well being and it teaches them the importance of being together as a family.
Keeping Foods Neutral
By neutral, we don't mean producing bland food. We mean not giving food as a reward as this is a slippery slope. Encouraging healthy eating at the right times is imperative to teaching your children about health. 
A large selection of healthy food always helps when you're trying to introduce them to solid food. Where possible, keep sweet food at a minimum. You'd be surprised at how fast a child can develop a sweet tooth and so hard to reverse this once they do.
Promoting Positive Habits
This point kind of ties in well with the previous points really. Not only is it a good idea to encourage healthy eating, but it's also a good idea to encourage them to drink a lot of water too! 
Depending on how fussy your child is, you can always put a glass of water on the table with your evening meal. Of course, you will need to introduce this as part of the diet early on, really. Trying to implement this later on the down the line is going to be hard work.
It also helps if you encourage them to wash their hands both before and after a meal too.
Don't Force Feed
I don't know about you, but I was never allowed to leave the table without clearing my plate? This could arguably be called force feeding which isn't that fashionable these days :) However, there are still some parents that feel the need to do this. 
The problem that we have these days is the fact that we eat much more during the course of the day now than we used to. Also, your children's appetites tend to fluctuate a lot more now. So when they say they're full, it normally means they are. That's why it's such a bad idea to force feed them.
There are also many times when your child simply doesn't like the taste of something or has even gone off it (as you know this happens a lot with children). For that reason, you're better off trying to honour their wishes and make healthy meals that they like. 
As long as they receive all the nutrition they need, you'll find that both their experience and relationship with food will be a good one.
Plan Regular Family Activities
Now, we've talked a lot about food in this article. However, a healthy blend of exercise is also good for your children. For them to know that they need to exercise regularly is key. I think you will agree that children exercise far less than they used to.
If we can teach and encourage them to take part in after school activities such as hockey, football, basketball, netball or rugby, this will really help. It also helps if you take regular trips to the park, jog, walk the dog or even play catch. All of these activities help educate your child that exercise for their health is really important.
In Conclusion
Several studies have shown that a good diet and plenty of exercise can have a profound effect on a child's development, health and peace of mind. They generally sleep a lot better, behave better and can really help as they grow into teenagers and then onto adulthood.
The earlier you start the better, and with a few of the tips we have outlined in this article should help.
If you haven't read them already. Please check out our other resource articles: -
8 Great Educational Netflix Shows Your Kids Will Love
The 8 Best Selling Toys To Keep Your Kids Occupied At Home
A Few Cheeky Reasons To Home School Your Kids
Please download here >> RiiRoo Lockdown Activity Sheets
At RiiRoo, we are always looking for fun and exciting ways to entertain our kids and keep the occupied.
If you found this resource useful, please feel free to leave a comment below. Also, if you have any ideas of other resources we can put together, we'd love to hear from you :)
Items You May Have Missed