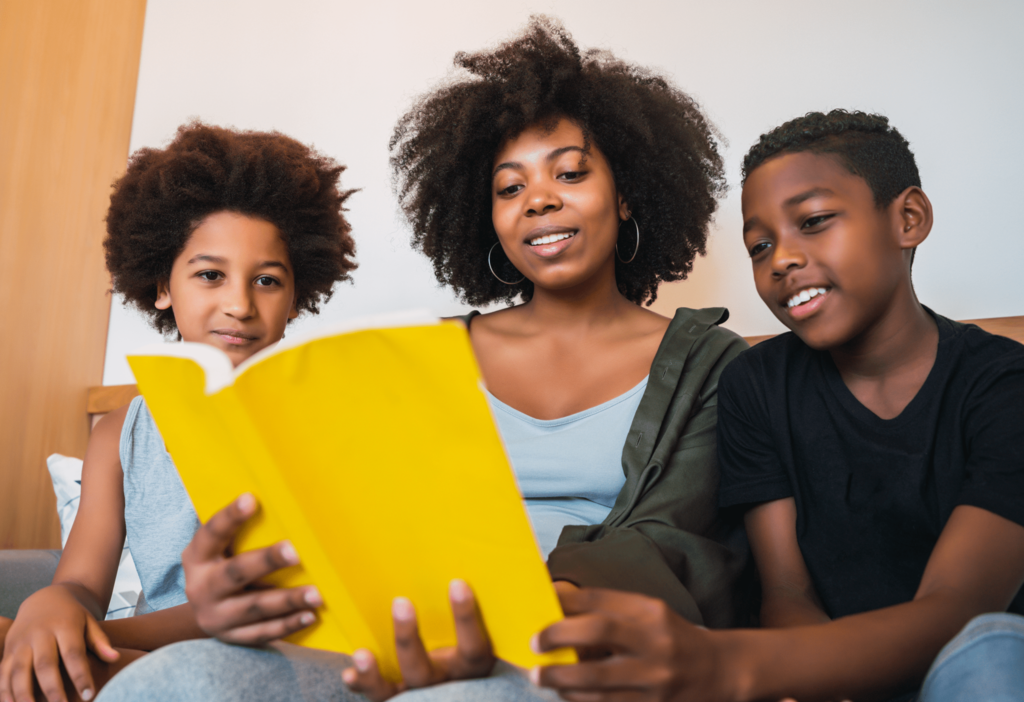 How Can I Encourage a Reluctant Reader?
Getting a reluctant reader to read is easier than it sounds. There are various reasons why kids don't want to read, but, oftentimes it's good to choose the right book for the reader. This matters.
The last thing you want to do is force your child to do anything. Oftentimes, you get the opposite results when they are forced instead of them wanting to read under their own will.
Also. Really bad idea to start comparing them to James, Mike or Sue. This is a form of negative reinforcement and will likely backfire badly.
Here are some ideas:
Let's Have Some Fun
Yes, you read that right. Fun! You see, there's no reason why your children can't have fun with what they're reading. The key is finding a good fun book to read. There's too many times that Mum and Dad's focus is on just getting them to read instead of making it fun.
Here's a list of 8 fun books to read out loud with your children:
Go Graphic
There are so many graphic novels to choose from if you're trying to encourage reluctant readers to read. Not only do most of them have really cool illustrations, but, the text is fairly easy to read and the storylines are electric.
Of course, this category is likely going to be for older children, but you get the point? Books such as Bink & Gollie, Little Robot and Babymouse Series are great for kids of the 6+ range.
Seek Out Sports Titles
Now, I bet you didn't expect to see sports in this article?
The reason why I included it here is because there are some children that would rather be physically active than read a book. They think and dream about sports 24/7 and getting them to take time out to read a decent book is certainly a challenge. 
Go For Larger Print
Now, this one might seem quite obvious, but if you provide books with larger print, then you'll find that your children will find it much easier to read. If they find it much easier to read, then, they are likely to find more enjoyment in reading it.
Let Them Follow Their Interests
Now, you may not love the vast majority of books your kids are interested in, for example, Captain Underpants. But, if you allow them to read the type of books that they're interested in, there's a far better chance that you can persuade them to read more if they actually enjoy what they're reading.
Find Characters Who Reflect Your Kid's Experience
Believe it or not, children like to see themselves in the stories. So we would recommend purchasing books (similar to the last point) with characters and situations that can mirror their experiences. For example, if they have a love of animals, then purchasing books that have a collection of their favourite is a good example of getting and keeping their interest.
Get Techy
By tech, we are specifically talking about ebooks and story apps. Not all children feel that comfortable reading physical books anymore believe it or not? So, the next best alternatives are ebooks and apps. 
If possible, try to use this tech alongside any apps and ebooks. You really can't beat traditional reading and as your children get older, they may only have the option of reading a physical book.