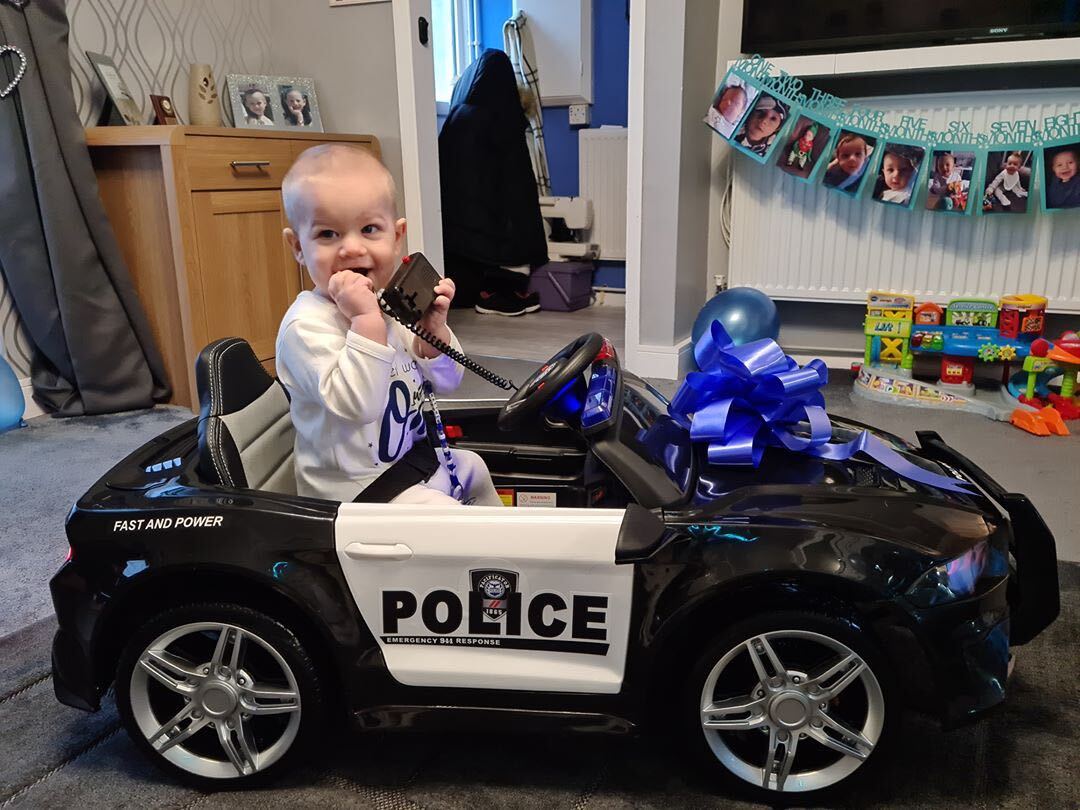 Here's Our Top 6v & 12v Battery Electric Ride-On Emergency Vehicle Toys For Kids
Here are our top-selling emergency vehicle ride-on toys.
A lot of our customers know we sell ride on toys, but, what a lot of them don't realise is, we sell both emergency vehicle toys and also construction toys as well.
Check out our top selling emergency ride on kids toys that we sell here at RiiRoo.
RiiRoo Fire Engine Truck
At number seven we have our RiiRoo Fire Engine Truck. Is your kid ready for the hot rescue of the year?
Now they can be and also pretend to be a firefighter at the same time. They'll be transported into a world of make-believe.
The fun starts as soon as that emergency call goes out and your kid can then jump into action.
RiiRoo 12V Fire Engine
At number six we have the RiiRoo 12-volt Fire Engine. Frisbee up a tree? Doll stuck between your sofa?
Forget about firemen Sam when your kid finally gets this they can save all types of different toys with a cool siren and functioning siren lights.
Our 12-volt children's ride-on fire engine with accessories is the perfect present to give your kid.
Ford Mustang GT Style - Police Edition
This brilliant example of a 12-volt kid's muscle car comes with everything you would expect with the added fact that it's also a police car. Now, they really can imagine new adventures.
RiiRoo Police Ride On Truck
If you are looking for a toy to really stretch your kid's imagination with plenty of driveway adventures, then our six volts RiiRoo police patrol ride-on is a must for you!
Ford Raptor F150 Wildtrak - Police Edition
Next. we have the Ford Raptor F150 Wildtrak police edition. If your kid is ready for some rough rugged fun whilst upholding the law of the town, then check out our brand new licensed Ford Ranger Raptor police edition 12 ride on.
This is the latest addition to the ford family of ride-on cars we sell.
RiiRoo Police Pursuit
Lastly and finally, we have the RiiRoo police pursuit.
Check out our latest ride on car that will really set your kid's imagination on fire. Our RiiRoo 12V Police Pursuit Ride on Car with working front and back lights and music media centre is the latest addition to the RiiRoo range.
When we first brought this police car in, sales were quite slow. But, over the past few months, the sales of this police car have absolutely gone through the roof.
The fact that there aren't many decent ride on police cars available in the marketplace probably has something to do with it.
Note: Thanks to @miss_ruffrider for the thumbnail image :)