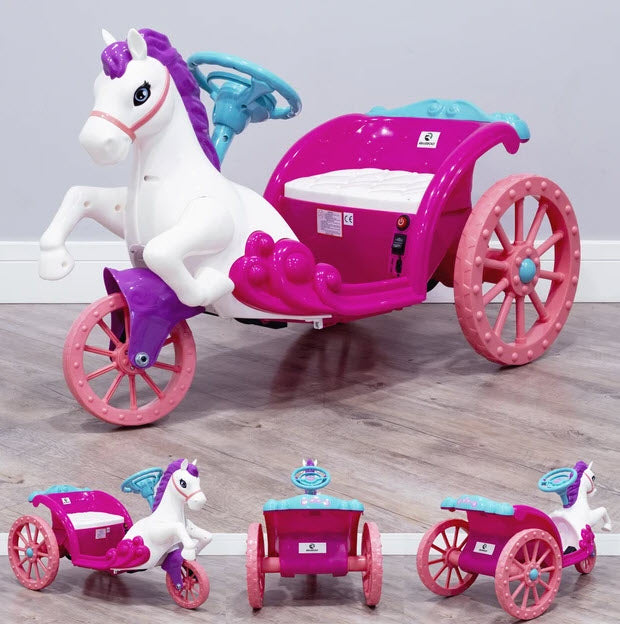 Here's Our Latest Cars, Motorbikes, Go Karts & Push Along Toys For June 2020
As a leading online retailer, it's imperative that we continually update our products and introduce new ranges for our customers. RiiRoo is proud to announce our latest new arrivals giving you more selection and choice.
Check out a selection of our latest toys, and feel free to get in touch if you have any further questions.
The FULL list can be found here.
Finally, the 2020 BMW i8 kids ride on car is here at RiiRoo. This is a fully licensed model from BMW with all the badging and looks you'd expect from them. The fact that it is licensed means we have BMW's complete blessing to use their official badges and stickers so this replica looks even more authentic. Check out the full feature list below to see why this is the must have ride on.

Game over! Mercedes have licensed their name to Pedal Go Karts and if looks are anything to go by, the Mercedes Kids Pedal Go Kart is an absolute stunner, probably the best looking pedal go kart in our entire range, at least in my humble subjective opinion!
Ride on Motorbikes, especially electric ones are a rare sight and when we get one in, we tend to drool. The TourX™ Electric Touring Ride On Motorbike is drool worthy with its powerful 12V battery and the incredible attention to detail the manufacturers have crafted. Kids Ride on Motorbikes are rare, especially in 12V specs so if you are looking to get them an upgrade to their 6V Ride-On's the TourX™ is your perfect candidate!
If you want them to help around in the garden, then, you need to get them the right ride-on for the job and what better Electric Ride on to get than the RiiRoo JDX™ Tractor with its decently sized trailer! They can use the trailer to help tidy up or put their toys in, the limit is their imagination.
The 3 Wheel Super Roadster Motorbike is the ideal present if they are just in the beginning of their Ride On journey. The 3 Wheel motorbikes are the ideal Ride-on due to their stability and ease of access. Get them started now! :)
The RiiRoo XS1 Ground Loader is the perfect Ride On for those little construction workers looking to get busy. The working bucket is easy to use and is sure to make them spend hours on end in the garden!
You don't see this everyday (unless you live in Germany, that is) a Kids Mercedes Electric Ride on in Police Car! I can hear the kids celebrating quietly in the background and I was too. This is the SL500 version with the full police kit treatment added to it. As you'd expect this has a powerful 12V battery and all the bells and whistles you'd expect from a RiiRoo Ride On.
Like it's bigger brother this is a fully licensed Kids VW Beetle Push Along Ride on Car that allows those too young to control a fully kids electric car to have as much fun using their own energy. The attention to detail is just incredible and with its ease of access, this is sure to be their go to Ride-on for a while!
If you wanna see the broadest smile from your little one. Then, just wait until they're behind the reigns (hmm, steering wheel) of their very own RiiRoo Unicorn Princess Carriage Electric Ride on. This carriage will transport them into a world of make believe where dreams really do come true. We'll think you'll agree that this is certainly a ride on toy different from the norm and one they will absolutely love!
If your kids are full of energy and they need an outlet to funnel that energy, then check out the latest Bmw 1200GS Style Motorbike from RiiRoo. Not only does it look amazing from the images. Just wait until you get it home and your kid jumps on it for the first time. Trust us when we say that it'll be a mammoth task trying to prise them away once they experience the joy of riding it.
Our Kartz™ Range of Pedal Go Karts is just the toy to get your kids excited to go out and play. Propelled by their own energy and enthusiasm, this one's gonna be a struggle to get them off in time for tea. If you aren't sure which Pedal Go Kart to go for then give the Kartz™ range a try. Your kids will absolutely love it!
Now that the Audi Q8 Full-Sized adult version is starting to hit the streets (albeit in small numbers) there is no reason why you can't get them their very own. The attention to detail in this model will leave actual Q8 owners speechless (especially those still waiting for theirs), the 2020 Kids Audi Q8 S-Line has all the features you come to expect from RiiRoo Ride Ons but with the addition of being one of the 1st to have this on the road!
Don't forget, this isn't the full list of new toys this month.