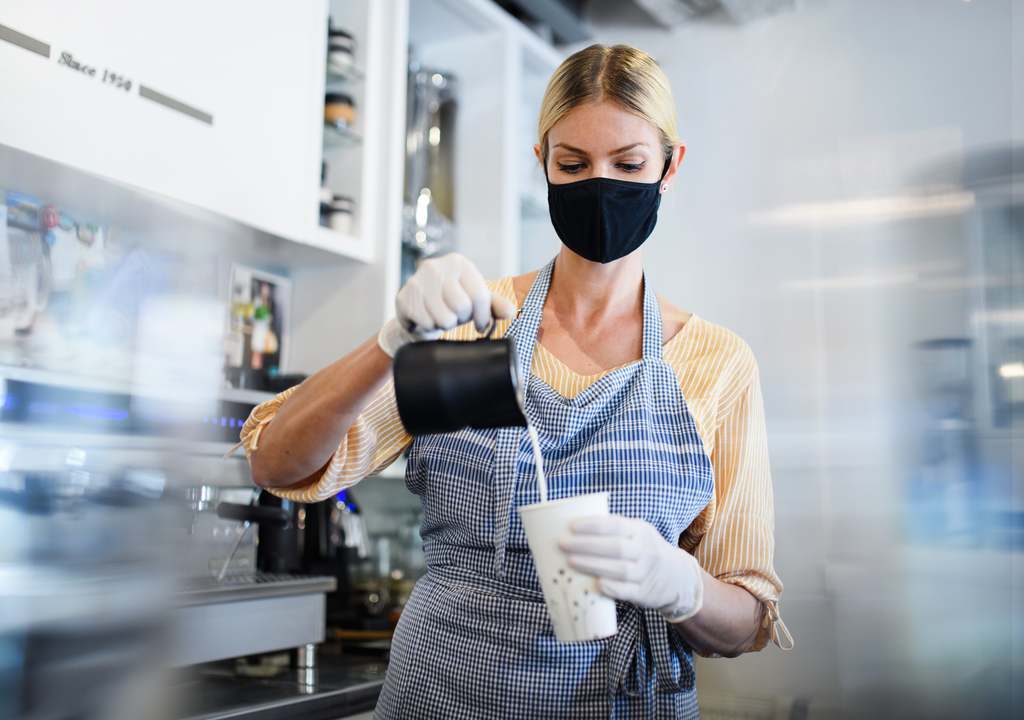 Has Anything Changed Since The Lockdown?
You might be sitting there wondering whether anything has actually changed since the lockdown. 
In truth, the answer is probably, EVERYTHING!
I don't think anything has remained the same at all.
Here are the top changes:
Visits to Parks & Beaches Are Up
Obviously, during the lockdown, the numbers attending parks plummeted to the lowest levels ever seen. People actually did what they were told. Can you believe that? 
This was by far the hardest thing most people have had to deal with since the war. Never in our history has the whole country closed down completely for so long.
Online Sales Have Rocketed
As an online retailer, We can say that sales are pretty static from last year's figures. However, the good news is that they have decreased. In fact, overall eCommerce transactions for the industry compared to last year are up a staggering 168%. 
Mainly driven by the sale of home furnishings, sportswear, electronic goods, and DIY supplies. This is according to an analysis of hundreds of millions of transactions.
Pub and Restaurant Staff Started Going Back to Work
There was so many staff furloughed over the last few months. In fact, it worked out that 1 in 5 workers was furloughed in the first half of July according to the Office for National Statistics (ONS). If we started drilling down into certain sectors saw staggering numbers. 
For example, in the arts, entertainment, and recreation sector nearly two-thirds of workers were furloughed. This is still a sector that is still seriously affected since new towns and cities are entering lockdown again.
Restaurant bookings are creeping back up
The word "creeping" is an accurate one. Things have started creeping up slowly as restaurants and bars have started to reopen. However, this situation is still really affecting these businesses.
Trade is down over a third from last year according to figures from booking service OpenTable. This is compared to last year's trading figures.
The number of online job adverts has halved
The fact that the number of jobs available has halved from last year, isn't necessarily because there aren't available jobs available. It's mainly down to a hiring freeze by many companies. They are all now putting their plans on ice. 
They just don't know what the future holds and for that reason, they would rather not make a decision than make one and be wrong.
I think one of the worst sectors to be affected was the charity sector. Vacancies fell by a whopping 85% with management and consulting jobs down by 78%.
Skating Rinks, Bowling Alleys & Casino To Reopen
From August 15th, businesses such as Casino and skating rinks will reopen. This will be the first time since March believe it or not? 
Beauticians have been hit really hard. Up until now, they have only been allowed to offer limited treatments due to the closeness of being to their clients. They will now be able to offer additional services such as eyebrow threading and facials now.
50% Reduction On Restaurant Meals

From the 3rd August, the government is introducing an Eat Out to Help Out scheme. This is to encourage people to go out again and use their local pubs, cafes, and restaurants. 
The initiative allows a 50 percent reduction of up to £10 a head to diners sitting down for food and drinks on any Monday, Tuesday, or Wednesday in August. However, alcoholic drinks are not included in this offer.
The good thing is, you don't need to download a voucher. You simply need to book with those establishments that have signed up for the government scheme.
If this is something that interests you, then you can find your nearest establishment here.