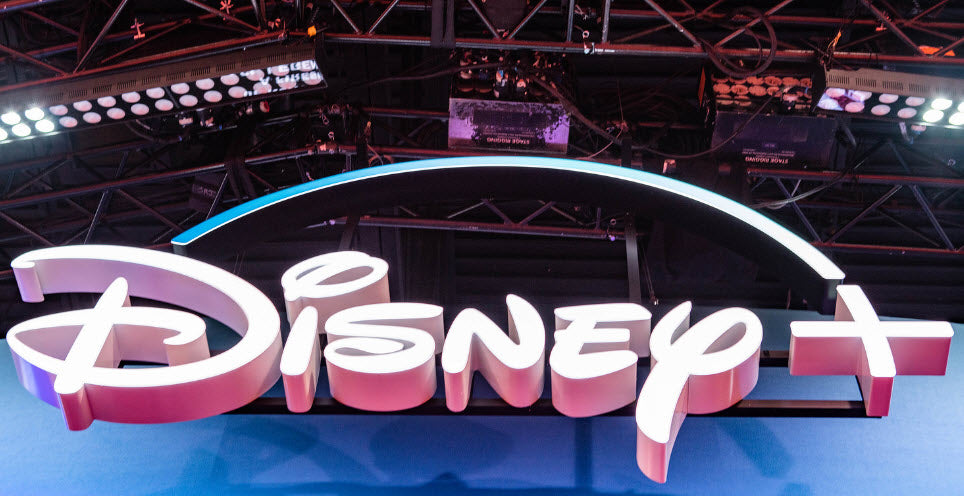 Do Your Kids Really Need Another Streaming Service?
If you haven't heard the latest. Disney launched their new streaming service called Disney Plus yesterday. It's a new streaming service to rival Netflix and Amazon's Prime Video.
What is Disney Plus?
The new streaming service will have around 500 films and a whopping 350 series (7,500 TV show episodes). It will also have exclusive original content that can only be seen via their service such as original shows and movies.
So what will it include?
You may not have realised just how large the group of companies and brands Disney has. They incorporate the Marvel franchise, Star Wars, Disney, Pixar and National Geographic, as well as over 600 episodes of The Simpsons.

Here's a map of Disney's wide array of assets: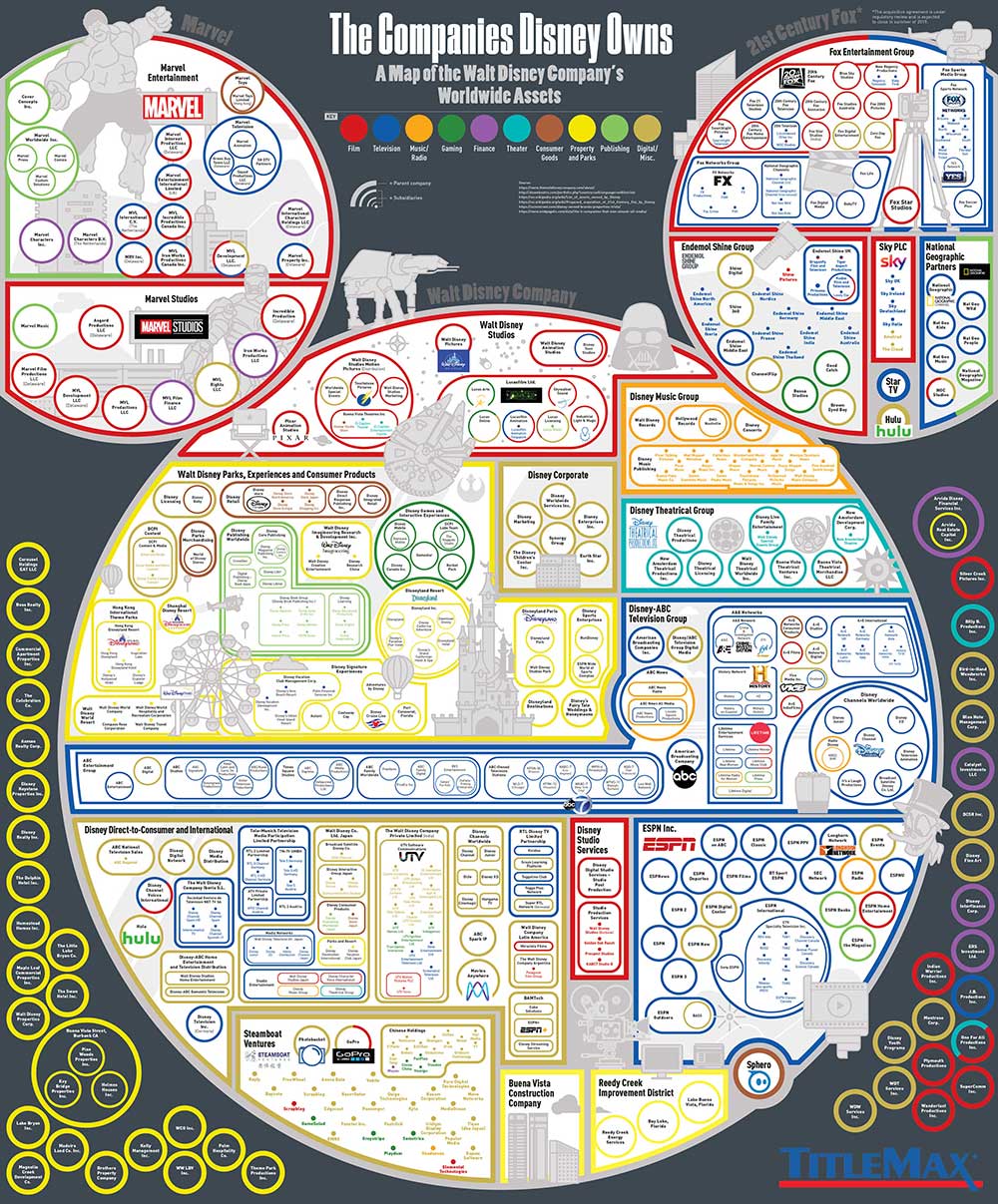 Developed by TitleMax.com
The interface will have a similar look and feel as Netflix and like it's known competitor, will be available to stream from the very same places that Netflix streams to. So, pretty much every digital device you can think of.
If you do consider getting an account, remember you can simultaneously stream up to four devices and you can also create an impressive seven user profiles for other members of your family. How cool is that?
Each member can choose their own individual avatar and their own selection of movies. Just like Netflix and Amazon, an algorithm will study your viewing habits and then make relevant recommendations based on your previous watch history and also what others are watching if their viewing taste is similar to yours.
How Much is Disney Plus? 
Of course, this is going to be a moving target and the price may well of changed by the time you get round to reading this.
At the time of writing, the introductory price is £5.99 per month or £59.99 per year. They are also offering a 7 day (a bit stingy) free trial allowing you to take it for a test drive to see if it is a good fit for you and your family.
Saying that. I'm sure if you hunt around, you'll be able to find some good deals that reduce the price of subscription if you're interested?
What Will Disney Plus Include?
Bear in mind that each country will show a different variety of shows and movies. It has been confirmed that there will be a vast library of Disney movies and TV shows as well 26 exclusive Disney originals (only shown on this channel).
Even though you will be able to stream both the Marvel and Star Wars franchises. You can also watch the old skool classics like Snow White, Pinocchio, Beauty and The Beast and Bambi. 
We love a bit of Bambi!
How Do you Get Disney Plus in the UK?
The official release is the 24th March 2020 and you can subscribe either on or after that date.
Remember, when you are prompted to creat your account, simply enter your email address and agree to their terms. Create a password and you're good to go.
What Devices and Services Can I Stream Disney Plus? 
As I mentioned previously. Most digital devices will allow you to stream Disney Plus. For example, your Android or Apple phones, tablets as well as the popular video games consoles such as PS4, Nintendo and Xbox One's.
If you want to access it the old fashioned way and watch it directly on your TV, check with your TV manufacturer about dedicated Disney Plus functionality. Alternatively, you may need to invest a Chromecast or similar Amazon Fire TV device.
To be fair, most smart TV's built after 2016 will alow you to download app so you can start streaming Baby Yoda to your hearts content :)
If you are one of the millions of viewers that has SkyQ, Disney has done a deal with Sky which means Sky's customers will be able to pay for Disney Plus from the 24th March and in the coming months, later on NOW TV.
Do Your Kids Really Need Another Streaming Service?
That's really a question that you need to ask yourself really. There really is no judgement here as TV viewing is a personal choice and very subjective.
All I will say is. If you already have Netflix and Amazon Video, you'll have one hell of a choice of movies and TV shows to watch. 
The beauty is, with your own personal profile on all of these streaming platforms, you can pretty much watch what you want whenever you want to watch it.
There is also the question of - Can you have too much choice?
I regularly browse through the thousand different options and sometimes can't find anything to watch, believe it or not? Maybe you have done the same? 
From a personal point of view. I think it is down to each individual family. Like any TV or streaming option, you are always in control and get to manage just how much TV kids are watching. You could even call it "the new normal."
Whether this is good or bad, I'll leave that up to you to answer.
More choice is great, as long as it is managed and we don't let it takeover family life the amount of time we get to spend with each other.
What do you think?
Leave a comment down below. 👇👇👇