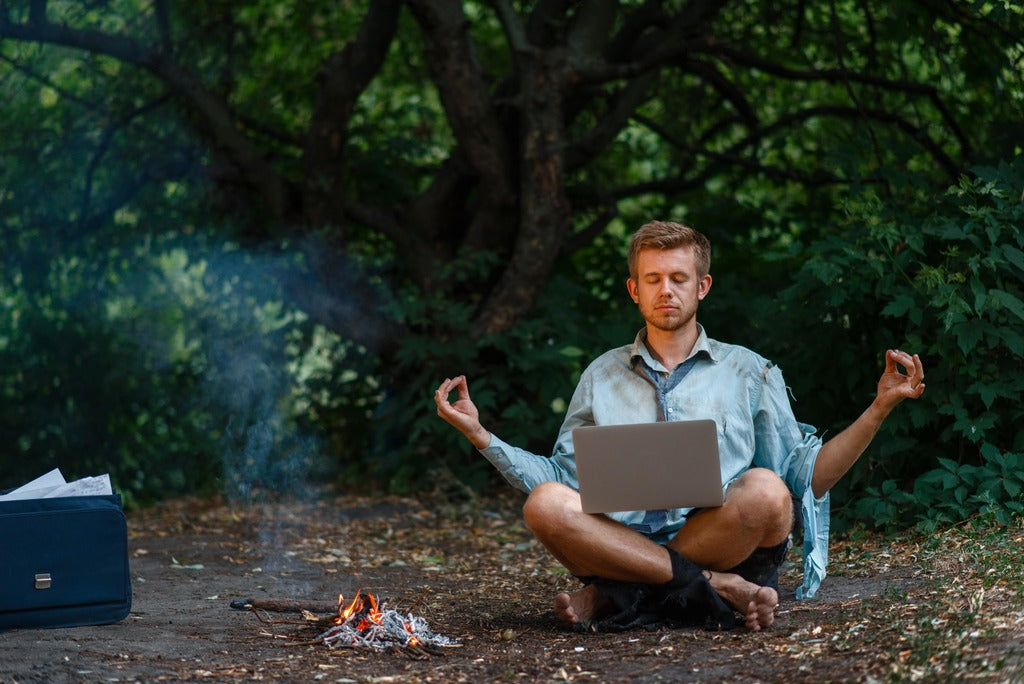 Spain, Italy, France, Germany and Greece Are Bracing Themselves For The Holiday Season From Hell
Were you thinking of planning a summer vacation this year? Well, if you were thinking of holidaying in Spain, Italy or Greece, you might just be out of luck.
"We have a little hope for the summer, but with every day that passes, it gets smaller and smaller" says Julio Fraile, owner of luxury tourism firm Marbella in Style.
Normally, the summer season and holiday season starts ramping up from April. This is down to the weather starting to improve in these warmer countries. However, since most of them are still in some kind of lockdown, getting things up and running as normal is becoming increasingly unlikely.
Picture a scene from an apocalypse film and you could be forgiven for confusing the scene with that of the Costa del Sol's beaches or the street of Venice. We're talking "quiet town" even as a small number of coffee shops and restaurants begin opening slowly.
The good news is, a lot of the beaches have started to reopen, but it definitely won't resemble times from the recent past where sun worshippers would flock to these sandy beaches in their droves.
The outbreak has caused untold damage to a lot of things and much of the travel economy will suffer even as restrictions are lifted in Europe. By the time the restrictions have been lifted, we will be approaching the end of summer and even though tourists might want to travel, it will just be too late.
The four Mediterranean countries (Spain, France, Italy and Greece) are likely to suffer with rising unemployment, a loss of spending power, a reduction in disposable income and an income squeeze for those who are lucky enough  to be able to return back to work.
What Can You Do?
Unfortunately, at the moment, there are many things that aren't clear and this is compounded by the fact that each country will have its own set of rules and guidelines during this crisis.
Even though many EU officials are convinced that their tourism industry will be restored this summer, other officials are unconvinced and are unable to make up their mind either way.
What you might see is an increase in locals frequenting the bars and restaurants, but not so many from other countries as flight restrictions and quarantine rules may still be in place.
EU Tourism with Border Controls in Place
Even though the UK is not out of Europe, strict border controls in the EU still exist for all countries and people are advised not to travel or make any non-essential trips (whatever that means). For example, at the time of writing, the only country Britain will accept without any quarantine rules in France.

As you can imagine, each country will set their own rules and it could become a nightmare for travelers to work exactly where they can and can't travel.
Here's a quote from the Minister of the Interior and Deputy Prime Minister of the Republic of Croatia, Davor Božinović who chaired the latest European Union meeting:
"The borders could be gradually opened, starting from the border areas that have seen reductions in COVID-19 cases," a press release of Croatia's Ministry of the Interior issued upon the meeting reads.
However, some Schengen Member states are reading from an entirely different script and are not planning to reintroduce border controls, an updated list of the prolongation of these borders shows. In fact, some countries have effectively extended the border controls to the year's end.
If this sounds a little confusing that's because it is...
Britons May Soon Need 'COVID-19 Passports' to Travel to the Rest of EU
There was a conference call last Monday where the Tourism Ministers of the EU Countries discussed the option of creating a certificate of security. The provisional name being "COVID-19 passport", which basically means that each person would hold their own certificate based on their health status. This would enable them to travel to the EU if it is deemed necessary.
Rules such as social distancing as well as being open to being tracked by software on our phones, etc. will certainly be implemented by a number of countries.
The French Think It's Too Early
Quite a few French officials have already voiced their opinions on accepting tourists back into their country and aren't that keen on the idea and don't really want to be drawn into making a decision so early into these relaxed rules.
The Secretary of State to the Minister for Europe and Foreign Affairs in France, Jean-Baptiste Lemoyne, says that "he cannot provide answers to those who wish to organize summer holidays", advising travelers to be patient because the virus still needs to be fought.
Germany Advises People Not Travel At Least Until June 14th
Germany has gone a little further and the Federal government has decided to extend their warning against international travel until at least 14th June.
"We have not yet reached the point where we can recommend carefree travel. Therefore, it is necessary to extend the worldwide travel warning until mid-June," Foreign Minister Heiko Maas said during a cabinet meeting.
Germany is Europe's largest economy and it is advising its citizens not to travel and have stressed that they won't bring home stranded tourists again over the summer if there was another outbreak or cases continued to rise.
This is pretty clear: If they are advising their own citizens not to travel, then you can almost guarantee that they won't be opening their doors to British holidaymakers any time soon. At least not during the early summer months.
Big Question Mark Over Spanish Holidays
The most popular destinations for most Brits are the Costa Blanca and the Costa del Sol and questions are looming as to whether they will reopen during this summer period.
A Spanish government official was rather skeptical of the opening of hotels bars and restaurants for holidaymakers as there may well be the chance of a second wave of infection if they opened their border to other countries.
"We need to carefully look at what has happened to those countries where the Coronavirus struck early on in Asia. They reopened their borders, and then the Covid-19 cases started to rise again," the official said.
Italy Is Lucky
Italy is being rather vague when it comes to reopening by saying they will reopen before the end of the year.
They have suggested that they will promote domestic tourism first then slowly phase in international tourism. Out of the other Mediterranean countries, Italy is lucky. 
The vast majority of their tourists aren't necessarily coming for the sandy beaches. Italy have so many historic cities, architecture, fashion, and literature that they can probably get away with opening up towards the end of the year, even though it won't be as warm.
Greece Bucks The Trend
The Greek government has welcomed tourists from all countries to holiday in Greece as they launch a plan to reboot their tourism sector.
From the 1st of June, British holidaymakers will be allowed to travel to Greece on holiday as the country removes restrictions in phases.
However, I urge a lot of caution against this as there are still several big unknowns to deal with such as accommodation and flight availability. Also, bars and restaurants will still be trying to recover and regroup and may not be fully operational.
In Summary
At the moment, Spain and France are prioritising and encouraging domestic tourism. With this in mind, you would have to assume that other countries will follow the same method. You could be forgiven in thinking that this is more a game of politics than economics... 
No Prime Minister or president wants to be rash and open borders only to see infections rise again in their country - it would be political suicide if that happened.
Most countries are taking the 'softly, softly' approach to tourism by promoting domestic first before looking to invite tourists from other countries.
Therefore, we could summarise that there will be little to no chance of Brits holidaying in  Spain, Italy, France, Germany, and Greece any time soon. In fact, they will be lucky to get a bit of sun before the summer holiday ends.
If you haven't read them already. Please check out our other resource articles: -
RiiRoo Lockdown Kids Activity Sheets
8 Great Educational Netflix Shows Your Kids Will Love
The 8 Best Selling Toys To Keep Your Kids Occupied At Home
A Few Cheeky Reasons To Home School Your Kids
Let's go RiiRoo fans!
Follow us on Facebook, Twitter or tag us on Instagram using #RiiRooSquad!
Items You May Have Missed