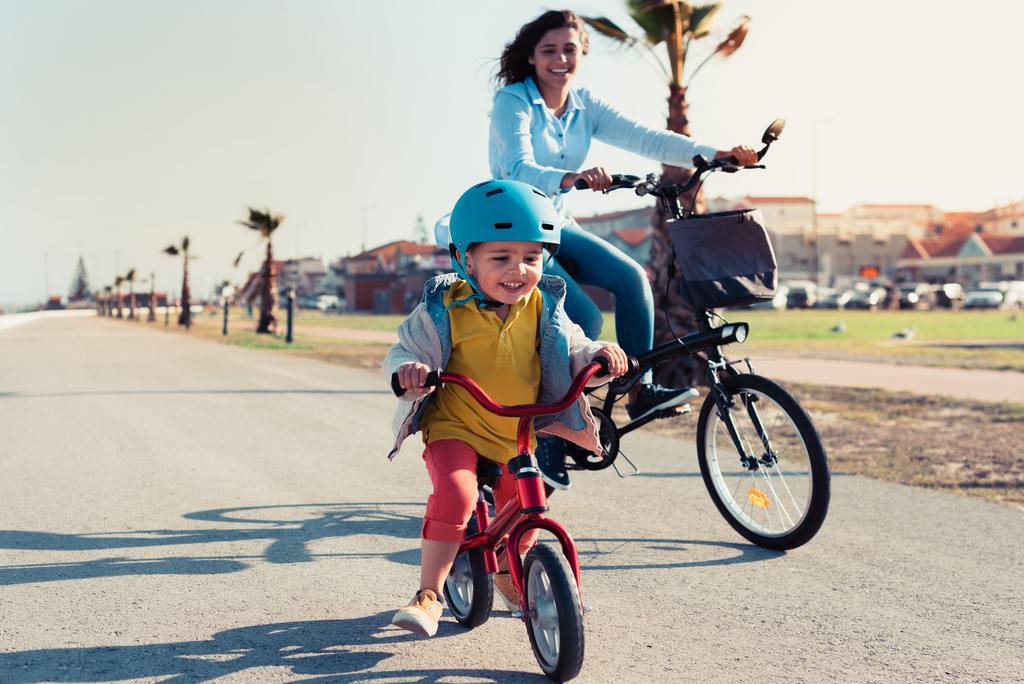 Best Places to Cycle, Scoot, and Skate With The Family
Although we may not be rushing to the shops, to the cinema or out for a bite to eat. We do however need to get out into the countryside or to our local parks.
If you're looking for the perfect places to explore with your family fun and excitement, then check out this helpful guide to find out where you can cycle, scoot and skate.
Bournemouth Beach, Dorset 
If you are looking for a nice easy ride along the promenade which runs from Sandbanks to Hengistbury Head, then Bournemouth beach is ideal. It's over 10 miles long, so there is plenty of space for those little legs. 
One of the great things about Bournemouth is the fact that there are several cafes and bars along that stretch where you have really great views of The Isle of Wight, Old Harry Rocks and Needles. You can find out more here.
Cyclexperience, Hampshire
When was the last time you visited the New Forest? It's a national park that is mammoth in size spanning 566 km². More specifically, Cyclexperience will provide you with everything you need to know such as the best routes to take (you can download a handy mobile app) and which bike would be suitable. Here's a link to their website.
Tarka Trail, Devon
If you're looking for somewhere to explore on the south coast and somewhere perfect to cycle, scoot or skate, then you should consider the Tarka Trail in Devon. 
Inspired by the route traveled by Tarka the Otter, this 180 mile, figure-eight route winds through unspoiled countryside, beautiful beaches and just the longest cycle path the UK has ever seen. Here's a link for more information.
Shoreham Skatepark, West Sussex
If you have ever visited West Sussex, then you may have visited the coastal town of Shoreham-by-Sea. 
What you probably didn't know is that they have their very own skatepark which is set up for beginners or pros. It's an all concrete park split up into two separate parts. 
A street and a pool section. 
Granted, you won't be able to do any cycling at this park, but your kids will have a lot of fun skating. There is something here for everyone, from basic obstacles to more complex ones. Check it out here.
Donkey's Days Out, Guernsey, Channel Islands
If you feel like getting active and you don't mind a bit of travel, then why not try exploring the beautiful island of Guernsey. It's one of the best places in the UK to take a cycling tour. Not only are these fun, but, they are also educational too. 
You can cycle sound the island and learn all about nature on the island as well as its history. There are many tours available, but the most popular ones are Potato Peel Pie, Northern Highlights, and West Coast Historic. Take a look.
Studland Peninsula Cycle Trail, Dorset
It isn't the longest route, but the 6.5-mile route will take across the peninsular, heathland, and dunes.  It's a haven for native wildlife and features all six British reptiles, as well as deer, insects, and birdlife. Your family will absolutely love it! Find out more.
Killerton, Devon
Not only is this a beautiful part of the country, but you'll enjoy taking your family around these trails. The park has a ton of history and some exquisite views of the countryside. Perfect for those wanting to take a slow leisurely ride in nature. If this interests you, you can find out more here. 
Ashridge Estate, Hertfordshire
There aren't many places in the UK that are as beautiful as the Hertfordshire countryside.One of the best routes to take is the Duncombe Terrace route. 
Again, it isn't that long, it's only 5 miles but it has been surfaced for cycles that take you through the countryside, through the wooded forest and is a joy to cycle through. If this interests you, you can take a look here.
Cardiff to Castell Coch, Wales
Have you ever heard of the Taff River before? It actually rises as two rivers in the Brecon Beacons. One of the few UK rivers that has a healthy stock of fish. 
Since it is now a site of national importance for nature conservation, the route along the river is lovely. The route is mainly tarmac, so perfect to scale or ride and there is even a cafe at Castell Coch for Mum and Dad. If this interests you, you can take a look at the route here.
Edinburgh City Centre To The Shore
Lastly, we have The Shore, Leith. Thankfully, this Scottish city is well prepared for scooters and cyclists alike. There are so many traffic-free cycle paths for you to explore this beautiful city. 
There are also a considerable number of railway lines too!  Use the Innertube map to follow paths such as the one from the New Town in the city centre to the Shore in Leith. Famous for great food and drink after a day of riding.