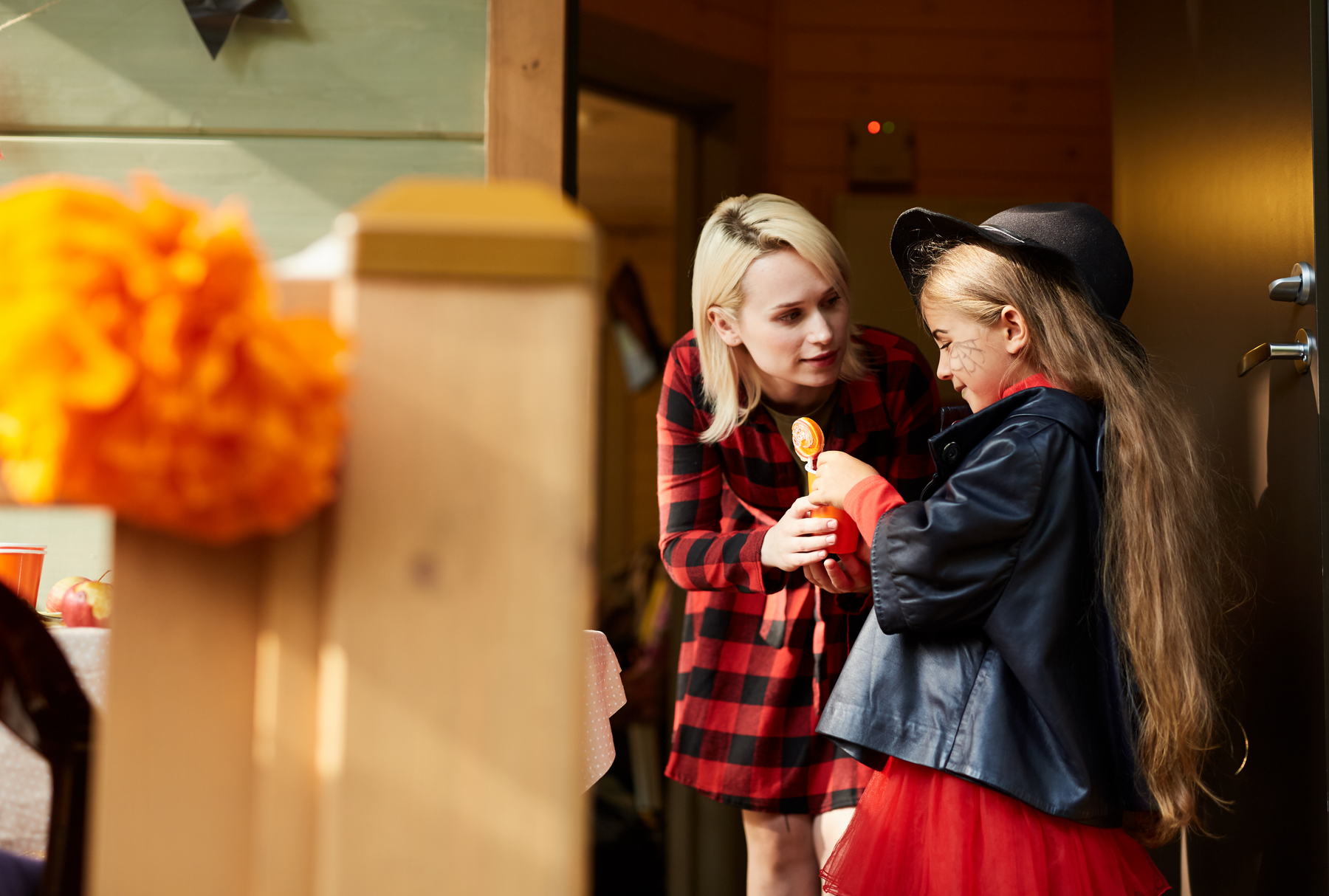 5 Ways to Teach Your Kids To Give For Christmas
Most kids are really excited about Christmas. They get the chance to pick their favourite presents, they are on school holidays and have as much time to play as they like. It's great! However, there is more to Christmas than having fun, eating and getting a lot of presents. 
This holiday season could be a little different if we teach our kids traditional ways of giving and caring for others. After all, it's not all about receiving, we also need to give and be and feel a part of our local community.
Food For Good 
As a society, we all live reasonably well. We have enough food in the fridge, rarely want for anything and compared to developing countries around the world live like King and Queens. For this reason, we often forget about the most vulnerable in our society. 
So what can we do to help?
Take some time to go through your cupboards and remove the items you have never used or are unlikely to use. As long as the items are still in date you should be able to donate this food to your local food bank. If you are unsure where your local food bank is, check out The Trussell Trust.
Between April and September 2019, a staggering 823,145 food parcels were given to people in crisis.
This is up 23 percent compared to the same period last year, the Trussel Trust said. So, any help we can give would be a massive help.
Showing our kids to be kind and considerate to those that have less than we have is a great education in giving and just generally being a better person.
Clothing Banks
When people talk about giving, they often refer to giving food or even their time to help those less fortunate. However, food isn't the only form of giving that makes a difference. Giving unwanted clothing can also be a great way to give back. 
The most obvious time to sort this clothing out is when you move. There's no law that says you have to wait until the festive season to do this. 
Sorting out old clothes and new clothes that have never been worn is a great way to donate. Not only are you providing for those less fortunate. It also means that the clothes you are sorting are not going to landfill and are actually being put to good use.
It is also estimated £140 million worth of clothing goes into landfill each year. We could help the planet by giving our clothing to others instead of simply throwing it away.
Believe it or not, the most popular items to throw away are festive clothing like Halloween costumes. Just because it is no longer Halloween, this doesn't mean that these clothes need to be thrown away. 
A lot of charities choose to recycle these or store them so they can be sold the following year.
Ironically, you can help these charities out a lot by buying your costumes next year from one of their shops instead of buying new.
Christmas Crackers
We mentioned Halloween earlier. No doubt your children received a ton of sweets after trick or treating. Probably too much for them to eat really. That's where you can use your imagination and use the sweets from Halloween to produce little gifts that go into Christmas crackers. 
If you are not sure of how to make the crackers yourself, you can always donate them for a school project or donate them to a local charity. 
Throughout the year, you can also save your used toilet rolls so they don't go to landfill and also unused wrapping paper. They will be ideal to be used in Christmas crackers for families that are less fortunate.
Toy Drive
This may seem like a strange suggestion from a Ride On Toy company, but you could gather all of your kids unwanted toys (never played with or still in original packaging) and donate them to the Salvation Army. Until mid-December, many Salvation Army churches and centres across the UK will be running a Christmas Present Appeal. 
Suggested Gift List for Children and Young People
Please note: The Salvation Army are unable to take used or second hand items for the Christmas Present Appeal.
0-3 years: dolls, teddy bears, cot mobiles, baby clothes, bath toys, CDs of suitable music and nursery rhymes, puzzles
3-5: dolls and action figures, cars, lorries, DVDs and CDs (music and nursery rhymes), colouring sets, pencils, crayons, books, puzzles
5-9: educational games & toys, stationery (colouring sets, pencils, crayons, school sets), CDs & family-friendly DVDs, books, puzzles, word search, crosswords
9-12: games and toys, stationery, DVDs, books, t-shirts, hair accessories, gloves, scarves, hats
13-16: books, make-up and toiletries (please try to ensure non-allergic ingredients if possible), gloves, scarves, hats, t-shirts, hair accessories and gift vouchers
Don't worry if you only have 1 or 2 toys to give. The Salvation Army have literally given millions of toys to kids over the years due to generous donations. 
It's important for kids to know that if they ask for a certain toy, then they need to think about what they are asking for. Otherwise, it will be given away so another kid can make use of it.
Let Them Pick Their Favourite Charity
By encouraging your kids to save money, you are showing them the importance of money and how to manage it. Not only is it good for them to learn how to save, it's also good to encourage them to save and contribute to a charity.
This teaches them that it's not only good to save for things they want, but it's also good to save and give to charity. 
Now, we're not talking a significant amount here. Maybe 5% of their pocket money could be given maybe? Obviously, the amount given is completely your choice. They don't have to do this every month but could donate a small portion of their savings during the festive season.
Prank sombody with the fake Windows 10 upgrade screen which never ends. Open the site in a web browser and go full screen with the F11 key.