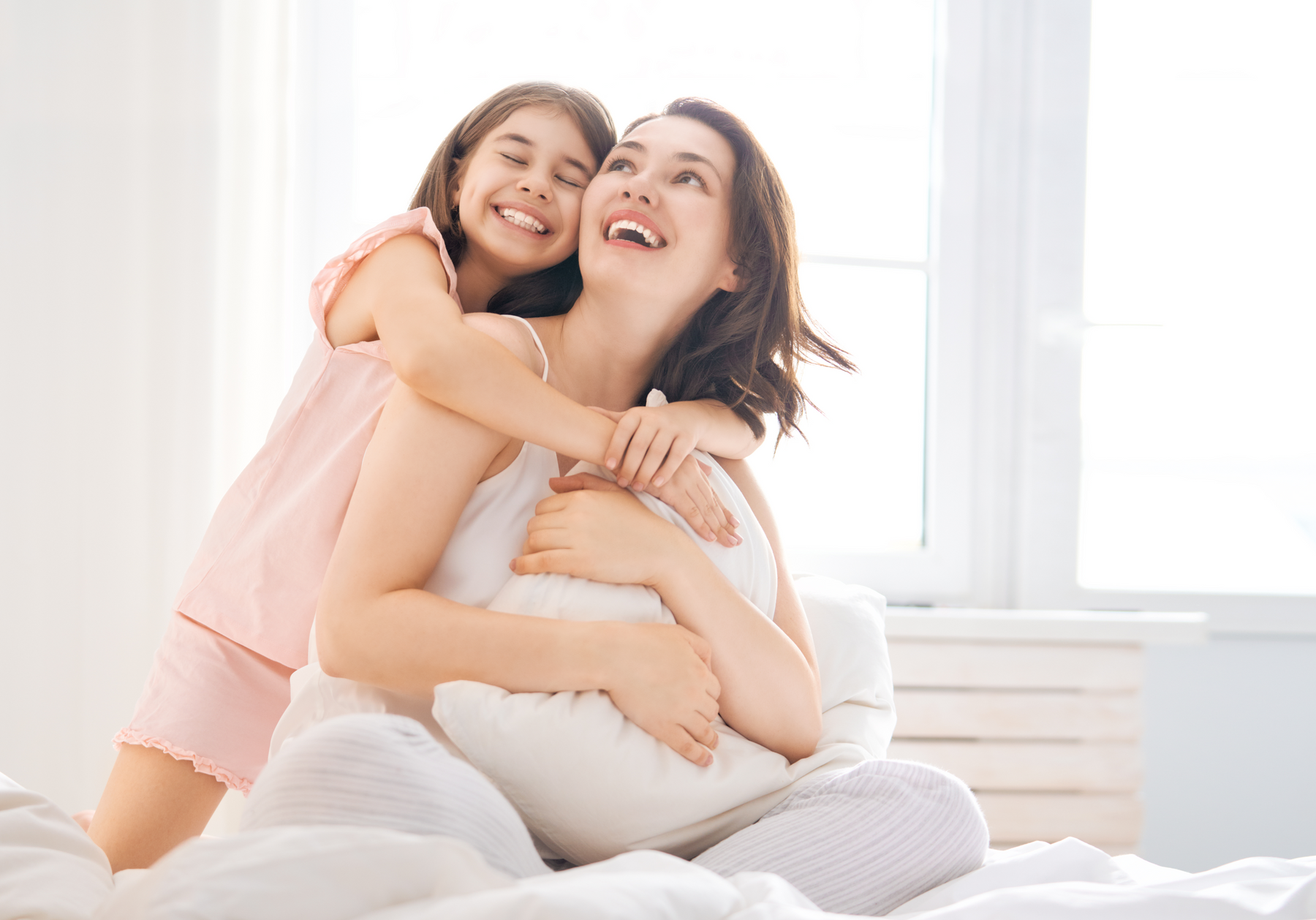 5 Ways To Have The Smoothest Morning Routine With Kids
We all want the most comfortable life, don't we? Parenting can be quite stressful at the best of times, but the morning has got to be hands down the most stressful time with your kids. Trying to work out the best way to deal with your kids isn't easy, especially if you have kids of different ages.
Planning a military operation has got to be easier. Ensuring everyone is fed, dressed, and out of the door in a timely fashion sounds easy, but in reality, it is a total nightmare for most families.
So what's the best way to go about it that causes the least stress possible?
Make Sure Everyone Gets Enough Sleep
It all starts from the night before believe it or not? This means getting your kids into a routine of going to bed at a decent time that gives them enough time to have a good night's sleep. On the surface, this seems pretty obvious, doesn't it? However, you would be surprised at the number of families that fail to get their kids into a nightly routine.
Also, it doesn't stop there. The idea is they go to bed to sleep, not have the TV on and certainly no type of screen like laptops, tablets, or phones in the bedroom.
Here's a handy chart that may help if you have kids under the age of three. It shows you how much sleep your kids should get each day and is broken down by daytime and nighttime hours.
Make sleep a priority
This advice is not just for kids. It should be helpful for the whole family. As you know, ensuring your body and mind has enough rest means you function better on a daily basis. You schedule everything else in your life, like homework, sports, eating, etc. So it shouldn't be so hard to schedule sleep.
As you can appreciate, the older your kids get, the harder the conversations will be. However, if you start kids off at a young age and explain to them why it's so important to get a good night's sleep, it should make it slightly easier as they get older.
Start the bedtime routine earlier.
Both adults and kids need some form of winddown routine before they go to bed to sleep. That's why it's a good idea to encourage them to be in bed 30mins before. Either you can read them a story in bed or depend on their age; they can read a book on their own. 
Shut off all screens
Following on from the last point. It's a good idea to ensure all bright screens are switched off in their rooms.
The brain struggles to relax and go into sleep mode if there is a bright light or beam in the room. Also, any electrical devices that bleep with notifications like phones or laptops should be switched off too. Not only are they distracting, but they can even wake you up if you're not in a deep sleep yet.
If they some form of alert to get up in the morning, then go the old fashion route and buy them an alarm clock. We didn't always have mobile phones, and there is no excuse for them to be switched on at night.
Keep the same routines
We touched briefly on this earlier, but sleep routines are so important. Of course, you can always give a five or ten-minute leeway if they get to bed a little late and if it's not a school day the next day, then allowing them to sleep in is fine. Just don't get them into this habit on a school night. Otherwise, getting them to up bright and early and ready to go in the morning will be a struggle.
Prepare the night before
If possible, prepare things for the morning the night before. For example, ensuring all of the right bowls, cereals, etc. are on the table will certainly help. Also, if your kids have certain responsibilities each day, get them to do this before they go to bed instead of first thing in the morning.
Prepare pack lunches the night before. These Bento boxes are just great. They have small compartments that allow you to put different food types in each compartment. Your kids will love them, and it keeps things interesting for them each day. If you're stuck for lunch ideas, head over to Pinterest, and you'll find a ton of ideas on there.
One of the best accounts is called Weelicious - https://www.pinterest.co.uk/weelicious/
Prepare their clothes the night before. If you have kids that are quite fussy with their clothes (how did we get here?), then get them to help you pick out what clothes they want to wear. 
The key is to do this the night before and not rushed first thing in the morning when you zero time and no patience. It's important to include your kids in the decision-making process. That way, there shouldn't be any arguments or further discussion about clothes in the morning.
If they have certain essentials, they need to take to school. Try to arrange and locate them in the same place the night before. That way, you won't be running around in the morning trying to find things for that project they have first thing.
Get up before your kids
This might seem like the most obvious point here. However, this is probably one of the most important.
Not only does it allow you to get yourself organised for work. It also gives you time to stop and think before a thousand questions get asked in the morning.
Setting the clock to go off 15-30mins before they do should be helpful. Ideally, you would be showered and dressed, so when they wake up, you can focus all of your time and effort on them.
Again, getting into some form of routine is helpful. That way, you won't have to do anything drastically different each morning.
Make a morning routine chart
If you have young kids, you might find it beneficial to use pictures instead of words and label them in order of when they should be done. For example:
Brushing teeth
Combing hair
Washing face
Getting dressed
Eating Breakfast
Putting shoes on
Grab backpack/lunchbox
Head out the door
To be honest, once you do this a few times, they won't even need the prompt of the chart anymore. They will know this by heart. That's the beauty of routine. Start by helping them and then slowly encourage them to do this by themselves.
Not only does this give you more time in the morning, but it also allows them to be self-sufficient and independent.
Make weekends special
Try not to stray too far from your weekly routine. Most kids won't want to get up at the same time (I'm sure that's the same for you), but you don't want the routine to be wildly different.
The sleep routine is still important; it's just you can afford to be a little more relaxed with the timings.
Things like bathing, brushing teeth, combing hair should remain. But, you can be relaxed about pretty much anything else.
Have weekend traditions like pancakes in the morning or going down to the farmers market on a Saturday morning. 
It doesn't matter what it is, make it special for them. If each family has their own special treat, it's something to look forward to in the week and make the boring routine and monotony of everything more bearable.