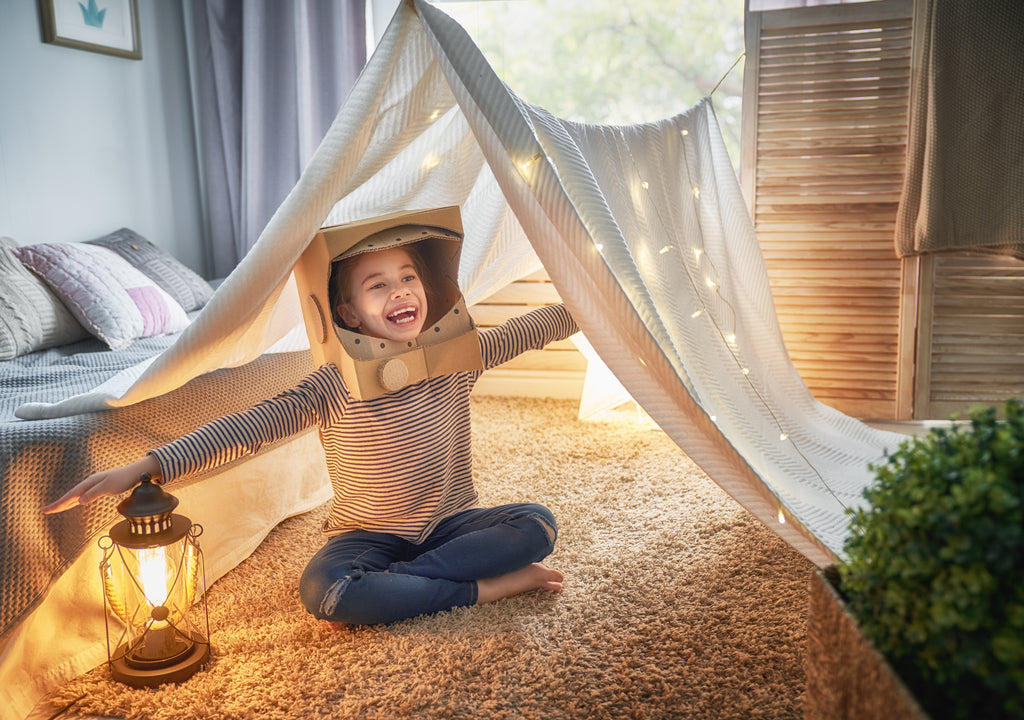 5 Quick & Easy Play Ideas For Kids
Have you ever been sitting on your couch on a Sunday morning wondering what you can do today to keep your kids entertained?
No one wants their kids in front of the TV or some form of a rectangular screen do they?
If that's the case, take a look at this list I have put together which should be your go-to place for screen-free ideas.
1. Make 4-minute play dough and use it to make several different types of food like chocolates, sweets, cookies, and bread.
You can even make animals out of this dough if you want to get really experimental.
This is a great way of getting your kids involved if they are bored this holiday season.
You can even combine this with several other play activities keeping your kids amused for hours.
2. Create a treasure basket - This is one of the cheapest yet most practical ways to keep your young ones active and in explore mode.
Treasure baskets have proven to help babies brains develop using sensory experiences.
The idea is to place items in the basket that stimulate all their senses and help them find out about the world around them with the various different items in the basket.
3. Make art on the window - You can make your window or even your bathtub the ultimate plaything by using foam sheets cut into spring shapes.
The great thing about this project is the fact that it is so cheap to get started.
You just need a packet of craft foam (which can be obtained, some water, and a pair of scissors.
4. Create a story box to retell a favourite story - Take a story like Little Red Riding Hood.
There's no reason why you wouldn't be able to recreate this story by making a forest, a little house, etc.
Not only is this really great fun for kids, but it also allows you to spend quality time being creative with them.
5. Use stickers to tell stories or make quick artwork - Instead of doing the usual (encouraging kids to draw or paint).
Why not make it even more exciting for them?
Simply draw a background on a piece of paper (set the scene) then either make or purchase the stickers from the shop and allow your child to stick them where they like.
What you find is that they will start placing stickers on the background picture and tell you why they are placing them in those positions.
This is a form of storytelling and will really stretch their imaginations. This is pretty much the launchpad for language development and getting to identify objects and even colours.
Even though these play ideas are quite simple, they are also cheap to do and will allow you to spend some real quality time with your kids at play.
What's better than that?
The best thing is, you get to educate them as they play.
This will help with their language development, getting to know different colours and even teaching them to share and collaborate if you have more than one child.