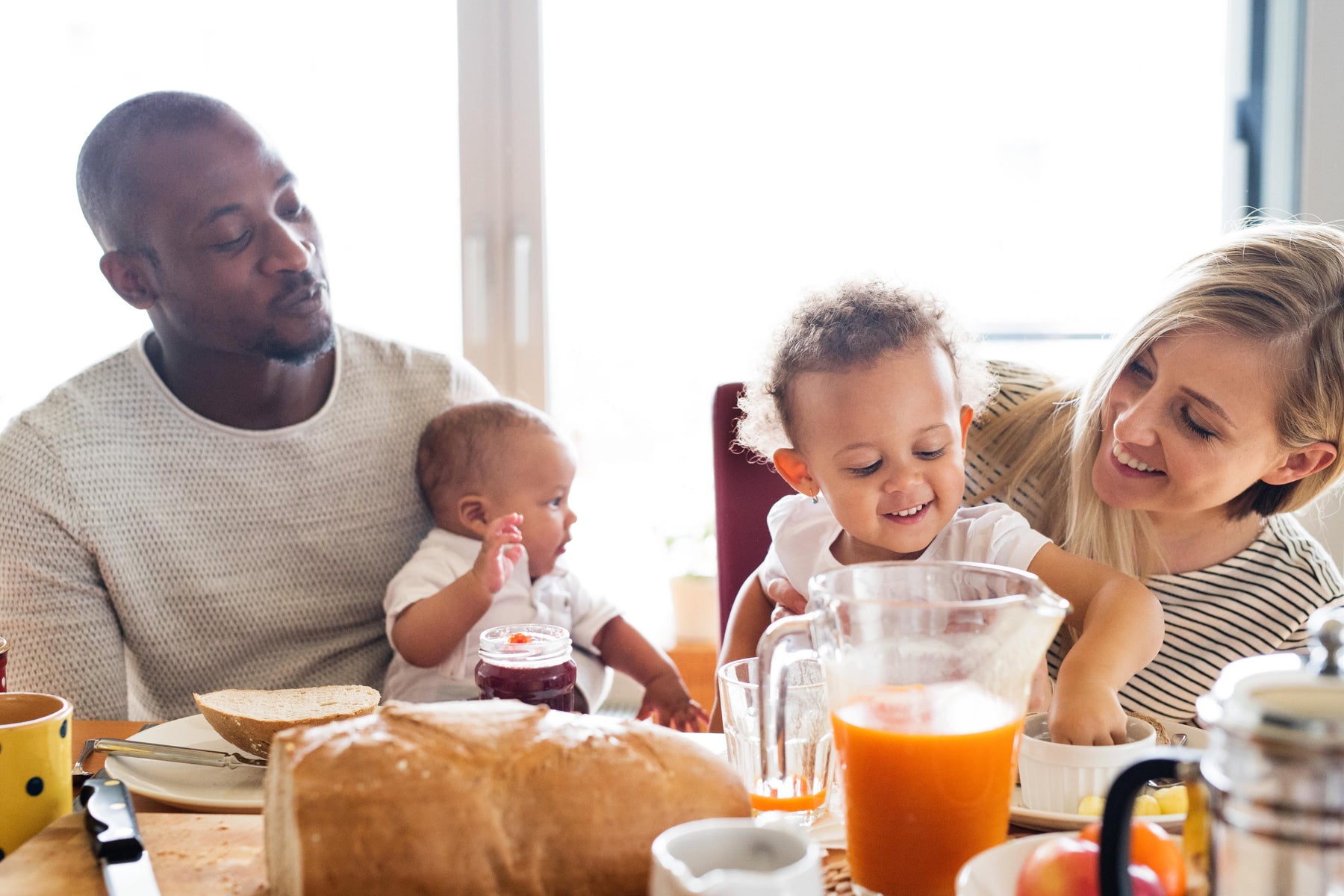 5 Fun Breakfast Ideas Your Kids Will Love
For most people, including kids. Breakfast has got to be one of the most important meals of day. But, as some of you well know. Getting kids to eat something (especially healthy) before school can often be a challenge.
With any luck, these breakfast ideas might come in handy?
For you to have a large selection of ideas of healthy breakfasts instead of you having to turn with the usual high sugar, salt and preservatives is key.
The following kids breakfast ideas are loaded full of healthy ingredients and a ton of flavour which will make you ask you for seconds :)
Waffle Mini Bites
These waffles are probably the easiest things for you to make for your little ones in the morning. All you need to do is toast your mini waffles, add a small knob of butter and then add your own toppings.
Topping ideas:
Fruits, like banana, strawberries, blackberries, peaches etc
Sprinkle cinnamon or a dash of maple syrup
Brie cheese (if they like it)
Of course, this doesn't have to be just for your kids. The whole family can eat these too!
Fruity Rice Cakes
Now, these are just as scrumptious as the waffles, but a slightly bit healthier. The ingredients aren't even that complicated. All you need a packet of your favourite rice cakes (plain ones preferably).
Topping ideas:
a drizzle of honey or agave nectar
Fruits, like banana, strawberries, blackberries, peaches etc
A few sprigs from the garden if you have them.
Dippy Eggs with Marmite Soldiers
You just can't beat eggs on toast in the morning, can you?. Not only is it really easy to prepare but it's also a really nutritious and healthy meal in the morning.
Depending on how many people you are preparing this for, a good indicator is 2 eggs per person.
The perfect time limit to boil your eggs if you want them runny is around 2 minutes. Then all you need to do is turn off the heat and leave them in the pan.
In the meantime, toast your bread (wholemeal if your kids like it) in your toaster, cut them up into little strips (soldiers) and add either butter or marmite.
Fluffy Pancakes
It may seem as though there's a slight American twist to some of these meals. However, other toast and cereal, the Brits aren't exactly known for the culinary breakfast meals I'm afraid :)
So, next on the list is fluffy pancakes. Like the previous breakfasts I have listed, this is also a great blank slate for you too add some amazing toppings for.
Even if your kid is a little fussy, the meals I have listed will really get them excited and will make them look forward to breakfast.
The ingredient toppings are the same as the previous ones. However, instead of having boiled eggs you could do a light omelete instead.
Now, you can make your own pancakes if you like, but, I would recommend buying the ready made ones. Especially if you're busy getting the kids ready for school in the morning.
Note: This would also make a great dessert too! Just add strawberries and vanilla ice cream.
Overnight Breakfast Parfaits
Now, these might sound a bit posh, but it's just a fancy yogurt really. These great breakfast parfait are the only breakfast ideas on here that probleby need to be prepared the night before.
And finally the yummy breakfast parfait! This one you and the kids will have to make the night before but it is still super easy for them to make! In a jar combine 1 cup of rolled oats, 2-3 teaspoons of chia seeds, 1/2 a banana (pureed), 1 tablespoon of maple syrup and 1 cup of milk or dairy-free milk substitute. Mix well and then leave in your fridge overnight. In the morning, you can pop some fresh fruit on top if you like too!
If you want to be really posh, you could also throw in some Chia seeds too! Here's a recipe from Blessed Beyond Crazy:
Raspberry Chia Pudding Overnight Breakfast Parfaits
1 cup milk, (or coconut, almond, hemp, cashew, soy, almond or oat milk)
3 1/2 tablespoons chia seeds
1/4 teaspoon vanilla
1 cup fresh raspberries, mashed
2 – 4 tablespoons honey, pure maple syrup, molasses or agave (or to taste)
Garnish with slices of kiwi, fresh raspberries, and mint leaves
Combine milk, honey, chia seeds, vanilla, and raspberries; and mix them together well. Then, spoon chia pudding into glass jars and allow the mixture to rest for a few minutes. Stir again and place in the refrigerator overnight. Before serving, garnish with kiwi, raspberries, and mint.
If they all sound mouthwatering and delicious, that's probably because they are :)
So what ideas have you got for a fun breakfast? Do you reckon you could top mine?
Feel free to leave a comment below, or share with someone you think might enjoy them.
If you haven't read them already. Please check out our other resource articles: -
RiiRoo Lockdown Kids Activity Sheets
8 Great Educational Netflix Shows Your Kids Will Love
The 8 Best Selling Toys To Keep Your Kids Occupied At Home
A Few Cheeky Reasons To Home School Your Kids
Let's go RiiRoo fans!
Follow us on Facebook, Twitter or tag us on Instagram using #RiiRooSquad!
Items You May Have Missed