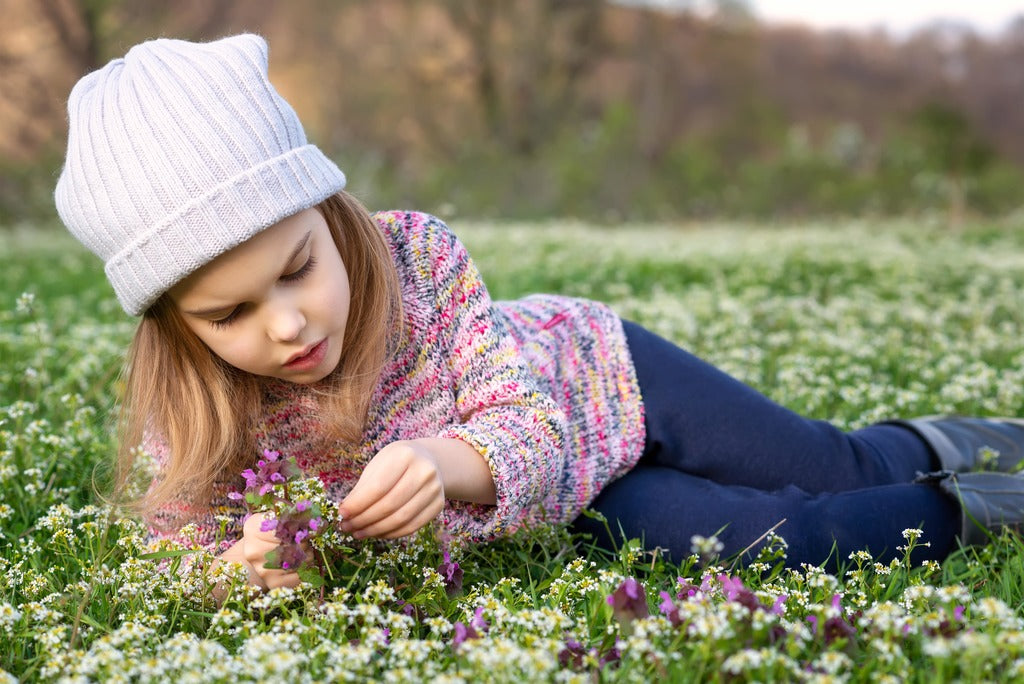 Here's The 5 Easiest Flowers Your Kids Can Grow
No matter what state the world is in right now, kids are always going to get bored (especially whilst being stuck at home). So, what better way to keep them occupied as the weather starts to improve than getting out in the garden and having some planting fun?
This time of year is the perfect time to plant flowers, so why not take a look at the 10 easiest flowers your kids can grow and have fun at the same time:
Sunflowers
This flower is kind of a double-edged sword - not only is it a really popular flower for plant growers; it is also a favourite with bees.

This means the more of these you plant, the more bees you will get in your garden. Now, if you have quite a large garden, planting them further down the garden would be your best bet. That way, you won't have to worry about a swarm of bees flying in and out of your house and terrorising your family.
Sunflowers need a lot of sun and plenty of water, so it's the perfect flower for your kids to plant and maintain once they start growing.
Marigolds
This really is a beautiful flower and often gets overlooked. The great thing is, because of its versatility, it blooms throughout the summer which make them an excellent flower to keep and maintain. However, they grow better in soil-based pots than in the ground in your garden and they prefer to be watered from the base of the plant rather than poured on its head.
There's also another interesting use that you may not have known? You can also use the petals to garnish rice and salads too. The fact that your little ones had a hand in growing them and then see them being used in a meal will blow their little minds :)
Pansies
If you want your kids to experience a bit of colour in the garden, then you might want to think about planting a few pansies. Even though the name is often associated with being quite weak and delicate, they are absolutely beautiful flowers your kids will love.

These flowers actually prefer free-draining soil which means they don't like being over-watered. So, ensure there are plenty of holes in the bottom of your pot and unlike the previous flowers, this particular one prefers the shade and not direct sunlight.
They're used to being grown close together, so there's no reason why you couldn't bunch them together for more variation and colour.

Lavender
Lavender (more specifically its scent) is more traditionally known as an older person's flower, but if you don't tell your kids, we won't ;)
It originated from the Middle East, but is a common staple in most British gardens. It's a lovely scented flower and is nice to look at as well as being really practical for other uses such as medicine (reduces anxiety, stress, and insomnia) as well as the more popular use as an essential oil.

Depending on how far you want to take this project, there are a number of other uses for lavender than just growing them for their beauty.

Note: They will need a heavy dose of water during the summer months, otherwise they dry out - this could keep your kids busy in the warmer weather.
Shasta Daisies
Out of all of the different daisies you could plant, the Shasta is a bit of a classic. Funny enough, if you've ever taken a stroll down a country road or found yourself off the beaten track, you would likely have seen this flower. 
Simply head down to your local garden centre and ask them for recommendations of Shasta Daisies to plant and they will likely introduce you to new and exciting varieties that will really brighten up your garden. It's also a great cut flower too. Just arrange a small vase for your kids and get them to pick their own selection to display.
Strawberries
Ok, no - I haven't gone mad and I know that a strawberry plant isn't a flower, but I thought I would add this plant just for fun as the time from seed to plant doesn't take that long and they're extremely fun for your kids to grow from scratch.
This may even get them interested in migrating from flowers, being more adventurous and trying to plant fruit and vegetables too!
They will love planting and eating their spoils after a few weeks of nurturing and the fact that the strawberry plant doesn't need much apart from water, it's a nice and  easy introduction to planting fruit and vegetables as well as flowers.
I'm sure you might have a favourite that you would like to add to this list and if you do, we'd love to hear from you. Of course, there are many thousands of different varieties of flowers to choose from. I just felt that these were the easiest to plant, maintain and get the most fun out of :)
If you haven't read them already. Please check out our other resource articles: -
RiiRoo Lockdown Kids Activity Sheets
8 Great Educational Netflix Shows Your Kids Will Love
The 8 Best Selling Toys To Keep Your Kids Occupied At Home
A Few Cheeky Reasons To Home School Your Kids
Let's go RiiRoo fans!
Follow us on Facebook, Twitter or tag us on Instagram using #RiiRooSquad!
Items You May Have Missed