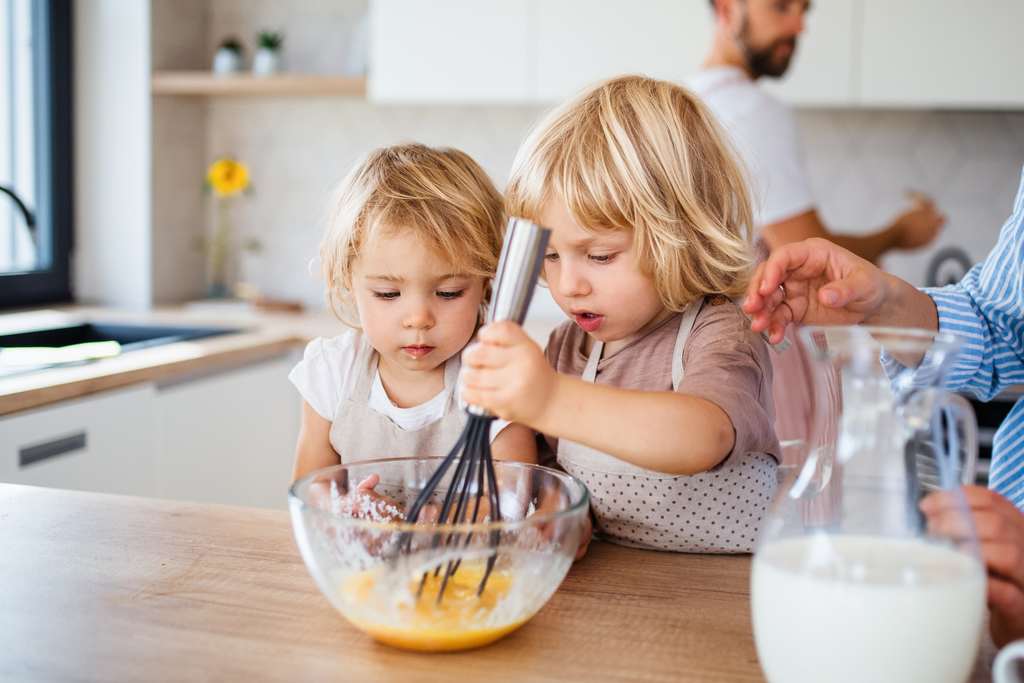 10 Ways To Get Kids Eating Their 5 A Day
Mealtimes can sometimes be a bit of a battleground between parents and their children. We all know that the basis of a healthy diet is to eat more fruit and vegetables, however, what we know and what we can get our children to do are not always easy to implement.
With any luck, the following tips to get your kids eating their 5 a day will help!
Try to Make Fruit Fun
Have you ever heard of fruit kebabs before? Sounds a bit of an oxymoron, doesn't it? But, by making fruit kebabs for your kids, you can instantly make these fruits seem really cool simply by cutting them into small pieces and threading them onto a skewer.
If it helps, you can assemble these kebabs 24 hrs in advance by laying them in a single row on a piece of kitchen towel or lined baking sheet and then cover them in plastic, refrigerate until they are ready to be consumed.
Get Your Children To Participate
As you probably well know, whenever you involve your children in any process of preparing food, there's a much greater chance of them becoming enthusiastic in the eating of it, when they know they have helped with the preparation.
For example, if you are preparing pizza for your lunch, instead of choosing ingredients with a lot of meat, why not switch them out for plenty of vegetables like mushrooms, peppers and sweetcorn?
I guarantee you that when you start baking it in the oven and they smell the aroma, knowing they have contributed, they'll be chomping at the bit to taste their favourite creation.
Create Lovely Smoothie Lollies
If you've never been a sneaky person, then this may just push you over the limit of the ultimate sneakiness. Not only can you hide different types of fruit in a smoothie drink, but you can also add pieces of fruit to a fun smoothie lollie.
It's as easy as purchasing fruit yogurt that already has fruit pieces and then freezing them into lolly shapes, or alternatively using yogurt, add your own fruit pieces and then freeze them down in the exact same way.
Your children will absolutely love them, while at the same time contributing to their 5 a day.
Potato & Broccoli Splat Cakes
If Ikea can make these bundles of delight cool, then why can't we?
Made with simple ingredients of broccoli, leeks, potatoes, onions and cheese, you can make lovely Splat cakes that taste so good when you add some herbs for flavoring you'll wonder why you never tried making them before.
Of course, you can call them what you like, since "Splat" isn't the nicest sounding name in the world. You could also add some egg to them so they are packed full of goodness and will help decrease your child's hunger pangs.
Introduce Larger Portions Over Time
I won't lie;  this one is a little sneaky and you'll need to be prepared if this is the route you want to go down, however, what you could do is add additional vegetables to your children's meals over a period of time without them noticing or knowing.
For example, if you usually put 1 piece of broccoli on their plate, slowly start increasing it by halves until you feel the amount of vegetables on their plate is adequate.
Frozen Slushy
As we're going into a warmer part of the weather spectrum, you'll find that your children will want more and more cold drinks to quench their thirst.
Similar to the ice pops you can buy, why not make your own frozen slushy with their favourite fruits? Not only are these a hit with kids when the weather is warm, they're super easy to make and won't take too much time either.
Traditional Smoothie
Similar to the slushy I mentioned above, you could also make the traditional smoothie for your children instead of constantly giving them fizzy drinks.

This is probably one of the most obvious choices, but I think sometimes parents are too busy to make them but, as I'm writing this, we are all on lockdown, maybe we can revisit some of the things we love about preparing food and drink with our kids and the best thing is, they're pretty healthy too!
Make Some Chips
Now, we're not walking about making any old chips here - you probably read the heading and started to scratch your head.
We're talking about using sweet potatoes instead of the ordinary potatoes you use to make chips.

Here's some good reasons to make the switch:
* Sweet potato chips are highly nutritious and packed full of vitamins and minerals.
* Promote gut health - This is a rather crude way of saying that they are full of fibre, antioxidants and help their immune system. The fibre stays within its digestive tract and provides a variety of gut-related health benefits.
* May enhance brain function -  Animal studies have found that the anthocyanins in purple sweet potatoes can protect the brain by reducing inflammation and preventing free radical damage (1, 2).
Vegetable Crisps
What are they? In short, they are crisps made from vegetables instead of just potatoes. To be clear, anything that is fried in oil (no matter which oil) may still contain high levels of fat, saturated fat and also salt, however, by making them yourself, you can choose how much oil you use when you are frying them.
One interesting way to make these chips is to oven bake them instead of frying them. At least this way, you aren't adding fat or oil to them and it's a much healthier way to cook and consume them.
Fun Shapes
Have you ever tried this trick before?
Instead of cutting either their food or vegetables in the same boring way, why not make shapes out of them by using funbites food cutters. You can either get them in your local supermarket or check them out online at Amazon.
Doing this really does transform your children's food and makes it more interesting for them instead of what they normally have.

You don't have to limit it to fruits and vegetables either -  you can also cut their sandwiches and many other foods into fun shapes too!
If you haven't read them already. Please check out our other resource articles: -
RiiRoo Lockdown Kids Activity Sheets
8 Great Educational Netflix Shows Your Kids Will Love
The 8 Best Selling Toys To Keep Your Kids Occupied At Home
A Few Cheeky Reasons To Home School Your Kids
Let's go RiiRoo fans!
Follow us on Facebook, Twitter or tag us on Instagram using #RiiRooSquad!
Items You May Have Missed